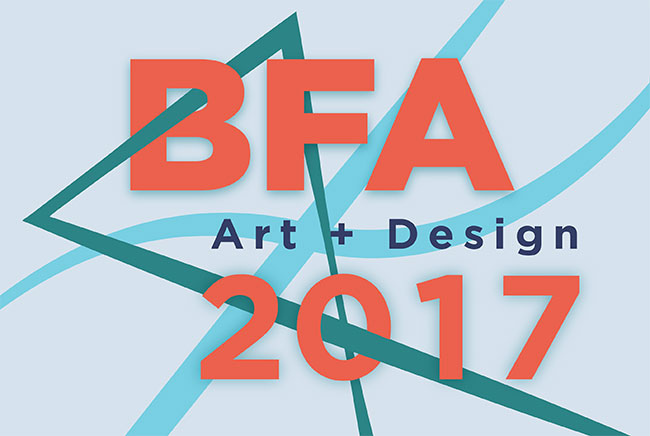 This annual showcase features work by seniors in the Sage College of Albany Art + Design BFA programs: Fine Art, Photography, Interior Design and Graphic + Media Design. The Annual BFA Exhibition offers a glimpse of the best of the best of what the BFA programs at Sage have to offer.
Open through June 17.
Summer Gallery Hours: Tuesday through Friday 10 am to 4 pm, Saturday noon to 4 pm.
The students included in this year's exhibit are:
Yeun Allard
Cherise Bollers
Katielynn Canavan
Alena Chamberlain
Ian Chan
Zachary Chromik
Tirso Gomez
Jacob Griswold
Jessie Jause
Tyler LaFond
Emily Lamb
Sarah Magistro
Elizabeth Malone
Alisandra Pleickhardt
Gianluca Puorto
Adam Richards
Dave Saunders
Gina Savoia
Teanna Schmaeh
Maisie Snyder