March 15, 2018 through April 21, 2018
Opening Reception: Friday, March 16, 6-8 pm
Curator Tour: Thursday, March 15, 5 pm
Curator Lecture: Thursday, March 15, 6:30 pm
Student Reception: Tuesday, March 27, 5-6:30 pm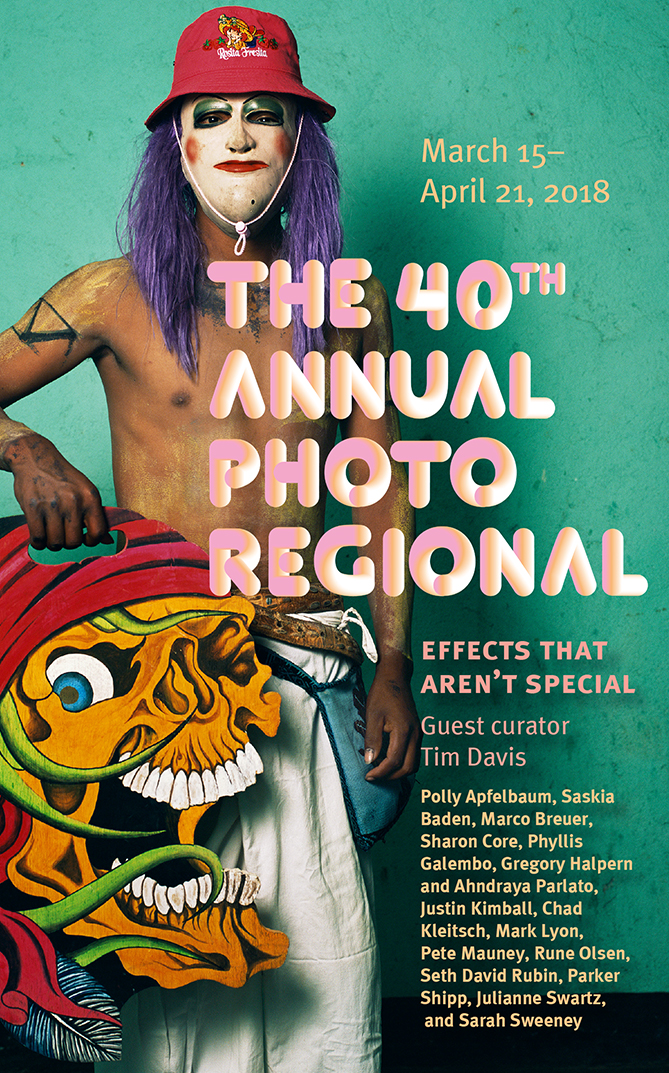 Curated by Tim Davis
For the 40th Annual Photo Regional, we return to a curated format, instead of juried, in order to get a deeper look at a smaller number of regional artists working in photography. Curated by artist Tim Davis, professor of photography at Bard College.
Effects That Aren't Special is a way to describe the sense that photography is a tool for describing the everyday in a way that we never easily acclimate to. Special effects are aesthetic tools that grab us, but almost always feel like filigree or decoration, abandoning our attention.
The artists in this show employ optical, conceptual, or essential effects that we never get used to and that move to heart of the matter, defining the work rather than selling it to us. The show features generous selections from each artist, as well as a catalog with an essay by the curator.