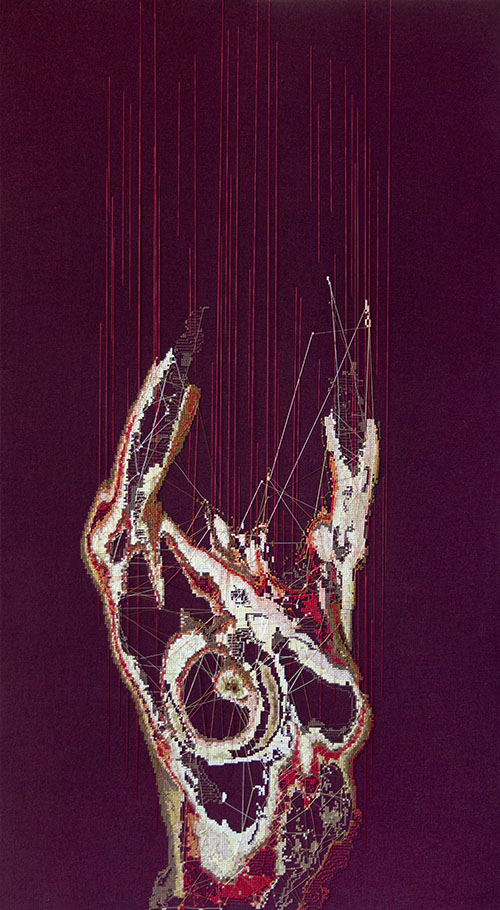 Co-sponsored by the Opalka Gallery and the Department of Art + Design.
Alicia Ross's work explores various aspects of female identity using photography, fiber, video, and installation. Most recently noted for her large-scale embroidery work, her work embodies a unique hybridization between hand and machine.
Ross's work blurs lines between the sacred and profane—as subject matter is appropriated from online sources, removed from their original context, and translated into stitch. Through manipulation and remediation, she forces the viewer to ascribe their own moral virtue to the figures. Ross's work evokes dialog regarding the female form and the social construction of gender roles within the context of the male gaze.
Website: aliciaross.com