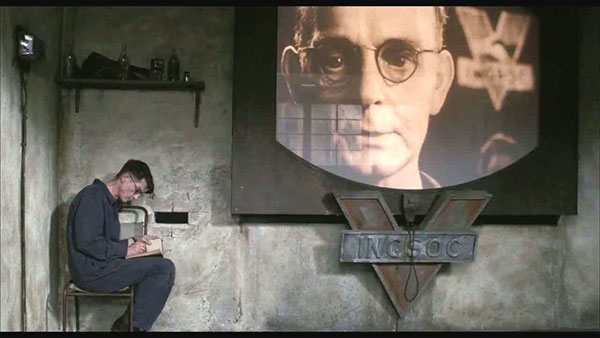 Join us at 6:00 pm on April 4, 2017, as Opalka joins over 180 arthouse theaters and cultural organizations in 165 cities across the country in a collective screening of Michael Radford's adaptation of George Orwell's classic dystopian novel "1984." The goal of the screenings is to initiate community conversations about how we live at a time when facts and basic human rights are under attack.
After the film, a panel of Sage faculty will discuss how the story resonates in the current political climate. The panel includes Dr. Steven A. Leibo, Professor, History and Society, and the Sherman David Spector Professor in the Humanities; Dr. David Salomon, Professor, English; Dr. Harvey Strum, Professor, History and Public Affairs and Public Policy Director.
About "1984"
In Orwell's fictional totalitarian state, conformity is required, pleasure is illegal, and lives are dominated by fear. Workers are under constant surveillance by the Thought Police, and all must pledge total loyalty to Oceania's leader, Big Brother. Winston Smith (John Hurt) toils away in the records office of the Ministry of Truth during the day, only to return to a squalid existence at home, dulled only by government-issued liquor. On April 4, 1984, in a small but perilous act of resistance, he begins keeping a forbidden diary. If found out, he risks arrest, torture, and vaporization.