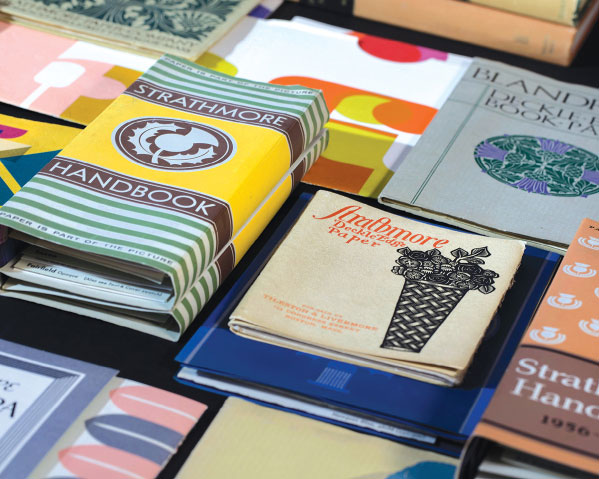 Paper Is Part of the Picture is an exhibition about the evolution of paper promotion over the course of the past 125 years as seen through the archives of the Strathmore Paper Company.
The company, founded in 1892 and now owned by Mohawk, pioneered the notion of paper as an essential visual and tactile aspect of a printed piece, rather than a simple commodity. It did so by embracing artists and designers as collaborators. Strathmore's paper promotions reflect the changing trends in American graphic design across the 20th century from Arts & Crafts to the digital era.
Among the designers on display are such luminaries as Will Bradley, T.M. Cleland, W.A. Dwiggins, Lucian Bernhard, Lester Beall, Milton Glaser, Seymour Chwast and Marian Bantjes.