2021 Mohawk Hudson Regional
Sept. 7 through Oct. 9, 2021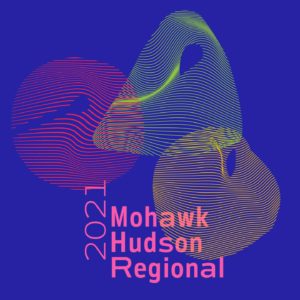 This fall, for the first time in its 85 year history, the Artists of the Mohawk Hudson Region Exhibition will be presented simultaneously in three locations: Albany Center Gallery, Opalka Gallery and Albany International Airport Gallery.
We were honored and delighted to receive 561 entries by artists from across our region. From those, our jurors selected 143 works of art from 97 outstanding artists. A special thank you to our jurors for this arduous task and to everyone who submitted their work. It was a truly remarkable year!
Take a virtual tour of the exhibition:
Please check out these short videos featuring artists of the Mohawk Hudson Regional:
At Opalka, we are excited to showcase the work of the following artists, chosen by our juror, Pamela Salisbury, owner and director of Pamela Salisbury Gallery in Hudson, NY.
Yura Adams
David Behl
Farrell Brickhouse
Scott Brodie
Laura Cannamela
Beth Caspar
Matt Chinian
Katie DeGroot
Chris DeMarco
John Dobbie
Chris Duncan
Jean Feinberg
Jeanette Fintz
Leah Frankel
Richard Garrison
Ellen Kozak
Ann Ledy
Victoria van der Laan
Kristin Locashio
Joel Longenecker
Iain Machell
Mark McCarty
Laura Moriarty
Robert Oehl
Denise M. Oehl
Mark Olshansky
Ruby Palmer
Margaret Saliske
Greg Slick
Kamilla Talbot
Tony Thompson
Carolyn Webb
Juror: Alisa Sikelianos-Carter, Mixed Media Artist
Artists: Maryam Adib, Tania Alvarez, Justin Baker, Sharon Bates, Berly Brown, Gabe Brown, Donnabelle Casis, Ryan Chase Clow, Jane Ehrlich, Ray Felix, Abby Golodik, Shanti Grumbine, Josepha Gutelius, Hue Thi Hoffmaster, Olivia Hoover, Cheryl Kass, Tatana Kellner, Jahniah Kum, Victoria van der Laan, Madison LaVallee, Darian Longmire, Iain Machell, Melinda McDaniel, Claudia McNulty, Theresa McTague, Alicia Mikles, Robert Moylan, Stephen Niccolls, Julie Pereira, Emily Prosper, Joe Putrock, Regina Quinn, Sam Reeder, Kelsey Renko, Gia Sabatini, Jae Schalekamp, Julie Shapiro, Charles Steckler, Kamilla Talbot, Amelia Toelke, Stephen Tyson, Catalina Viejo Lopez de Roda, Carolyn Webb, and Mimi Young
Albany Airport Art & Culture Program
Juror: Tommy Gregory, Public Art Program Sr. Manager and Curator, Port of Seattle
Artists: Fern Apfel, Arlene Baker, Susan Berger, Marc Bernier, Stephanie Blumenthal, Julie Branch, Michelle Brandemuehl, Scott Brodie, Seth Butler, Lisa DeLoria Weinblatt, George Dirolf, Sally Eckhoff, Rebecca Flis, Scott Foster, Niki Haynes, Paula Heisen,Victoria van der Laan, Mara Lefebvre, Naomi Lewis and Laura Mandelson, Stephen Mallon, Andrew Pellettieri, Mary Pat Wager, Hanna Washburn, Wendy Williams, Trevor Wilson, and Deborah Zlotsky
Each venue will be hosting an in-person Reception & Awards Ceremony on three consecutive days, as well as maintaining their own show dates and open hours. Please visit each venue online for updates about hours and events. We hope to see you at each venue.
Justin Baker of Collar Works Radio interviewed Kathy Greenwood, director of the Airport Gallery, and Judie Gilmore, director of Opalka Gallery. Listen here.
Exhibition Open: Sept. 10 through Nov. 8, 2021
Reception & Awards: THUR, Sept. 16, 6-8pm
3rd Floor, Main Terminal, 737 Albany Shaker Rd, Albany, NY
Exhibition Open: Sept. 7 through Oct. 9, 2021
Reception & Awards: FRI, Sept. 17, 5-7pm
In conjunction with Opalka's Pop-up Beer Garden, 6-9pm
Russell Sage College, 140 New Scotland Ave., Albany, NY
Juror: Alisa Sikelianos-Carter, Mixed Media Artist
Exhibition Open: Sept. 10 through Oct. 9, 2021
Reception & Awards: SAT, Sept. 18, 3-5pm
488 Broadway, Suite 107, Albany, NY
JUROR BIOS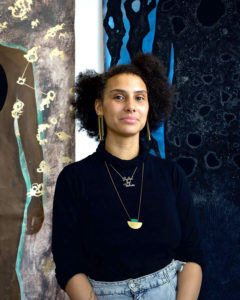 Alisa Sikelianos-Carter is a mixed-media painter from upstate New York. She has been awarded residencies at The Millay Colony for the Arts, Vermont Studio Center, The Wassaic Project, Yaddo, The Fountainhead Residency (June 2021), and is a https://www.nxthvn.com">NXTHVN and Kristin Hjellegjerde Gallery, London, UK. She earned her BA and MA from University at Albany (SUNY) in Painting and Drawing.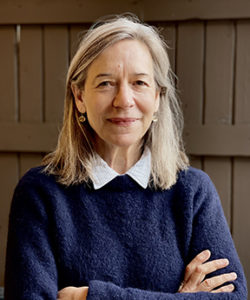 Pamela Salisbury is the Owner/Director of Pamela Salisbury Gallery in Hudson, New York. The Gallery exhibits work by a diverse group of contemporary artists–some who are emerging, and others who are mid-career and/or highly established. The Summer 2022 season will include shows by over one dozen artists, including the widely-acclaimed painter Barbara Takenaga, internationally-recognized artist James Siena, and MacArthur Fellow Judy Pfaff. Before opening the Gallery in March 2020, Pamela worked at The Olana State Historic Site in Hudson, NY, and enjoyed a long tenure at the New York Studio School where she was responsible for the Main Gallery Exhibitions, related programming, and the Evening Lecture Series. Experience with prominent New York galleries includes the Virginia Zabriskie Gallery and the McKee Gallery. Both David McKee and the late Ms. Zabriskie were important friends and mentors, and helped shape the way Pamela thinks about painting, sculpture, and photography.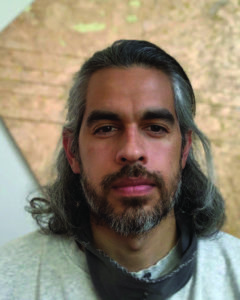 Tommy Gregory is a Seattle-based artist and the Public Art Program Sr. Manager and Curator for the Port of Seattle where he oversees conservation, commissions, and acquisition, as well as temporary art at the Seattle-Tacoma International Airport. He earned his BFA from the University of Houston and his MFA from the University of Texas at San Antonio. Prior to his current position, he was the Public Art Specialist for the City of San Antonio and Public Art Program Director and Curator for the Houston Airports.Gregory's studio work ranges from bronze and glass sculpture to drawing and collage, combining humor with elegance of form. Gregory has exhibited at Blue Star Contemporary Art Museum in San Antonio TX, the Blaffer Gallery, The Glassell School of Art in Houston TX, and the Koplin Del Rio in Seattle, WA. His most recent public work is a permanent sculpture at the University of Houston, Downtown. In the summer of 2022, Gregory will be a resident artist at the prestigious Pilchuck Glass School.  
The mission of Albany Center Gallery is to promote and exhibit contemporary visual art produced by emerging and established artists living primarily in the region and to inspire interest and provide enjoyment to an increasingly diverse audience.
Since

1998, the Albany International Airport's Art & Culture Program has sought to showcase the cultural vitality of New York's Capital Region through exhibitions and installations throughout the Airport's terminal. Such presentations enhance the experience of airport travelers and foster the advancement of a thriving creative community. The Art & Culture Program has become a cornerstone for demonstrating the breadth and quality of the arts throughout the Region as well as a resource for learning about local culture. Through exhibitions presented in the Albany International Airport Gallery and the Concourse Galleries, the Exhibition Case Program, free public programs and group tours, the Art & Culture Program has extended the reach of area artists and museums to an audience of more than 3 million people each year.

An inviting and innovative gallery on the campus of the Russell Sage College, Opalka Gallery showcases outstanding contemporary art and design from both national and international artists. An important part of the cultural life in New York's Capital Region, the gallery frequently

hosts lectures, films, performances and other events in conjunction with exhibitions.