The Opalka Gallery is the formal exhibition facility of The Sage Colleges. Located on the Sage College of Albany campus, the Opalka's primary focus is on modern and contemporary art and design from nationally recognized artists. An important part of the cultural life in the Capital Region, the Gallery frequently hosts lectures, films, concerts, and other events in conjunction with its exhibitions.
The Opalka Gallery was constructed in 2002 with funds generously donated by the Opalka family. The 7,400 square foot facility includes a vaulted gallery and a 75-seat lecture/presentation hall. The Opalka replaced Rathbone Gallery, which served The Sage Colleges for 25 years and garnered international attention for the quality and significance of its exhibitions.
The Opalka Gallery is a member of the American Alliance of Museums, the Association of Academic Museums and Galleries, The Exhibition Alliance, and the Museum Association of New York.
Gallery Hours
Tuesday – Friday  10 am – 7 pm
Saturday – Sunday 12 – 4 pm
Monday by appointment only
Opalka Gallery
The Sage Colleges
140 New Scotland Ave.
Albany, NY 12208
518-292-7742
[email protected]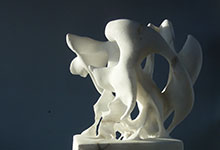 Tuesday February 28, 10:00 am
Starting with huge blocks of marble, granite and other stone, Caroline Ramersdorfer carves intricate interiors as if from the inside out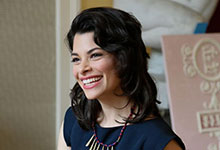 Tuesday February 28, 6:30 pm
Nina Roefaro Lomeo is an artist and designer whose signature work focuses on interior-architecture and furniture design.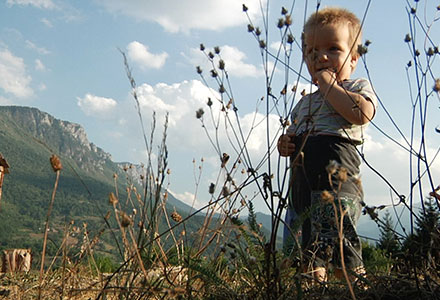 Thursday March 02, 6:30 pm
This visually bold documentary exploring the twenty-five-year career of documentary cinematographer Kirsten Johnson.