The Opalka Gallery is the formal exhibition facility of The Sage Colleges. Located on the Sage College of Albany campus, the Opalka's primary focus is on modern and contemporary art and design from nationally recognized artists. An important part of the cultural life in the Capital Region, the Gallery frequently hosts lectures, films, concerts, and other events in conjunction with its exhibitions.
The Opalka Gallery was constructed in 2002 with funds generously donated by the Opalka family. The 7,400 square foot facility includes a vaulted gallery and a 75-seat lecture/presentation hall. The Opalka replaced Rathbone Gallery, which served The Sage Colleges for 25 years and garnered international attention for the quality and significance of its exhibitions.
The Opalka Gallery is a member of the American Alliance of Museums, the Association of Academic Museums and Galleries, The Exhibition Alliance, and the Museum Association of New York.
Opalka Gallery
The Sage Colleges
140 New Scotland Ave.
Albany, NY 12208
518-292-7742
[email protected]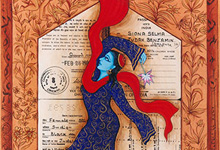 Tuesday August 23, 10:00 am
Inspired by traditions as diverse as Indian miniature painting, Byzantine icons, illuminated manuscripts, and American Pop Art, Siona Benjamin combines the imagery of her past with the role she plays in America today.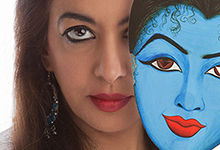 Thursday September 08, 5:00 pm
Siona Benjamin's work reflects her transition between worlds as she attempts to create a dialogue between the ancient and the modern.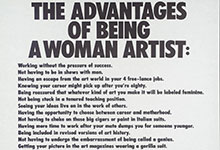 Thursday October 06, 6:30 pm
Co-sponsored by Opalka Gallery and the Sage College Department of Art+Design. In the art world, as in the rest of the world, women have yet to achieve parity. More art by men is collected by museums and shown in galleries, even as more women graduate with fine arts degrees every year. Why does the imbalance...
Read more »