Amy Griffin
Director
[email protected]
518-292-8607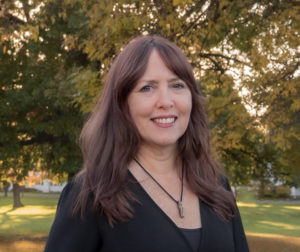 Amy Griffin served as Exhibitions and Marketing Manager at Opalka Gallery before becoming director. She has been an arts writer for the Albany Times Union, and other publications and has taught in the art departments of The College of Saint Rose, Purdue University, Russell Sage College, and University at Albany.
She previously worked as image researcher and photographer in the exhibitions department of the New York State Museum and at the NYC Municipal Archives. She received an MFA in Photography from Hunter College, CUNY, and a BFA in Photography from the University of North Texas.
Gina Occhiogrosso
Exhibitions and Marketing Manager
[email protected]
518-292-1762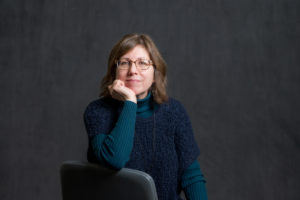 Gina Occhiogrosso was the gallery director for the Arts Center of the Capital Region in Troy, NY from 2001-2006, has taught at The College of Saint Rose, Russell Sage College, Bucknell University, RIT, SUNY Buffalo, and Skidmore College.
She received an BFA in Painting from Tyler School of Art, and an MFA in Painting from State University of NY at Buffaly. Her own art has been exhibited nationally and she has received fellowships to residencies such as MacDowell and Millay, amongst others.
Jim Richard Wilson
Director Emeritus
Jim Richard Wilson, founding director of Opalka, served as Gallery Director and Art History Lecturer for Russell Sage College for over 20 years (1992-2013). In retirement he served as advisor to the gallery and Russell Sage College. Previously, he was with the State University of New York as Assistant Director of University-wide Programs in the Arts (1989-1992). He was consultant to and lectured for numerous arts organizations and museums and was Director of the Peter S. Loonam Gallery in Bridgehampton NY for ten years (1976-1986) prior to relocating to the Capital District of New York State.
Jim began curating and mounting exhibitions in 1975. He is best known for his work with post-World War II American Art and Jewish history and experience in the Capital Region of New York State.  Among Jim's writings on art and culture are: New York School: Another View, Dona Ann McAdams: Some Women, George Hofmann: Inner Life Articulated, Wimberleys Mode, A Place by the Sea (exhibition catalogue essays), Style and Appearance: Alex Katz at the New York State Museum (a version of which appeared in Chronogram), Bridging the Gaps, The Nature and Responsibility of Visual Arts Writing (Apollo, ASLA), and Cuneiform Currency (included in Toward A Second Dimension: A Sociology Reader, ed. McGuire & Purtusati, Kendal/Hunt Publishers).
Jim Richard Wilson passed away on Sunday, July 13, 2014 after a long battle with cancer.