Paper Is Part of the Picture: Strathmore Paper and the Evolution of American Graphic Design
October 3 – December 15
Opening Reception: Friday, October 6, 6 – 8 pm
Curator's Talk with Paul Shaw: October 26, 6:30 pm
Exhibition Tour with Chris Harrold: November 3, 6:00 pm
Artist talk with Seymour Chwast: November 3, 7:30 pm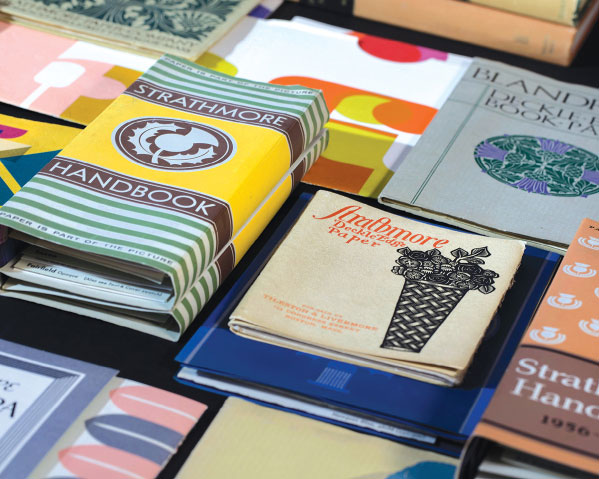 Paper Is Part of the Picture is an exhibition, curated by Paul Shaw, about the evolution of paper promotion over the course of the past 125 years as seen through the archives of the Strathmore Paper Company.
The company, founded in 1892 and now owned by Mohawk, pioneered the notion of paper as an essential visual and tactile aspect of a printed piece, rather than a simple commodity. It did so by embracing artists and designers as collaborators. Strathmore's paper promotions reflect the changing trends in American graphic design across the 20th century from Arts & Crafts to the digital era.
Among the designers on display are such luminaries as Will Bradley, T.M. Cleland, W.A. Dwiggins, Lucian Bernhard, Lester Beall, Milton Glaser, Seymour Chwast and Marian Bantjes.
Catalog
Paper is Part of the Picture | Strathmore Paper and the Evolution of American Graphic Design
By Paul Shaw
Edited by Judie Gilmore and Amy Griffin
20 pages, $20 in gallery, $24 online (includes shipping and handling)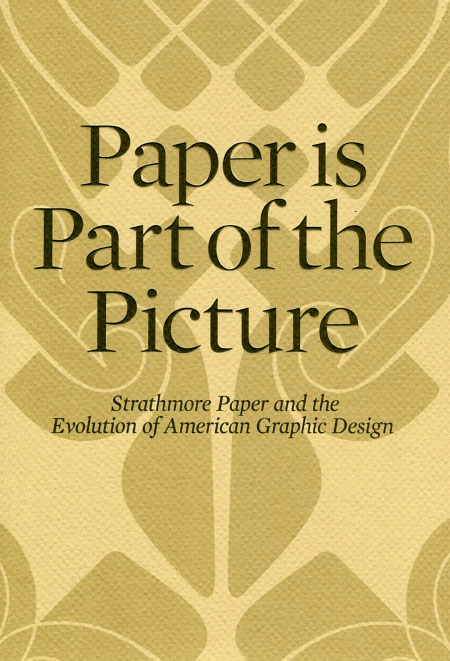 Paper is a substrate. It can be appreciated for its texture, its rattle, its pliability and its color. But for paper to truly come to life, it must become a surface for the addition of words and images.
Although this seems obvious today, in the 1890s American papermakers promoted their papers principally for their printing, folding and mailing abilities. That all changed in 1895 when Horace A. Moses, founder of the paper company that would later become Strathmore, commissioned famed American designer Will Bradley to create a sample book for the Strathmore Deckle Edge Book Paper. Bradley understood that paper was an integral part of printed design, and his innovative promotions marked the beginning of a fascinating partnership between Strathmore and artists, designers and advertising professionals. The notion that "Paper is Part of the Picture," a slogan coined by Strathmore in 1921, has embodied the company's promotional efforts for over a century.
Many of these promotional efforts along with numerous sample books survive as The Strathmore Archive at Mohawk. Collectively they represent a rich repository of graphic artifacts that provide a new perspective on the past 125 years of American graphic design. They are also a reminder that, even in our digital era, much design remains physical and tactile.
This catalog is printed as a portfolio with 19 unbound leaves featuring text by Paul Shaw on one side and reproductions of artwork by Lester Beall, Simms Taback, W.A. Dwiggins, Will Bradley and more.