PLEASE Subscribe to our email list
SPRING 2023
January 24 through February 18, 2023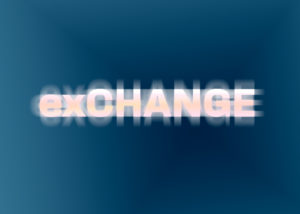 exCHANGE: Teaching and Mentorship in Creative Practice
Russell Sage College, Department of Visual Arts Faculty Exhibition 2023
FRI, February 3, 6:00-7:30pm 
Come early for a tour given by participating faculty at 5:30pm
exCHANGE showcases the ways teaching and mentorship in creative fields are often exchanges of ideas, knowledge, and inspiration with other practitioners, regardless of experience. By allowing Russell Sage College full-time arts faculty to invite an impactful teacher or student to exhibit alongside them, we celebrate the critical role that teaching and mentorship play in creative practice. 
FEATURING THE FOLLOWING EXCHANGES: 
Lynn Capirsello + Anthony Cinque
Melody Davis + Larry Moore
William Fillmore + Peter Kenar
Sean Hovendick + Madison Scisci
Melinda McDaniel + Ardine Nelson + Tony Mendoza 
Matthew McElligott + Kathy McElligott
Leah Rico + Janine Alaxanian + Ariel McBride + Julia Scipione
Check our events page for events during this show!
March 7, 2023 through April 22, 2023
UP SOUTH: Reflections on the Great Migration by ransome
In collaboration with Black Dimensions in Art, Inc., Opalka Gallery is pleased to present a new solo exhibition from the artist ransome. Over a sixty-year period, Black people left behind poverty and Jim Crow in search of new lives in the North, Midwest, and West. In new paintings, installation, and sculpture, he reflects on this defining moment in America's history and the ways in which his work is interwoven with this historic narrative.
SUSTAINING SUPPORT PROVIDED BY
Chet & Karen Opalka