PLEASE Subscribe to our email list
FALL 2021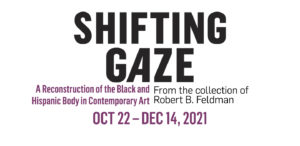 Nina Chanel Abney | Farley Aguilar | Radcliffe Bailey | Yoan Capote | Nathaniel Donnett | Mark Thomas Gibson | Luis Gispert | Clotilde Jiménez | Jenny Jones | Samuel Levi Jones | Nate Lewis | Kyle Meyer | Lavar Munroe | Toyin Ojih Odutola | Ebony G. Patterson | Lamar Peterson | Wanda Raimundi-Ortiz | Paul Henry Ramirez | Jamel Shabazz | Vaughn Spann | Shawn Theodore | Mickalene Thomas | Hank Willis Thomas | Carlos Vega | Lynette Yiadom-Boakye | Nate Young
The artists gathered in this exhibition have all drawn upon art history, American history, and popular culture to create powerful works that, independently and collectively, present a broad range of concepts about identity, beauty, belonging, and poignant issues of race.  
The works by 26 internationally regarded artists resonate in timely considerations into the shifting gaze occurring now in our global society with artists at the fore in challenging perceptions about the way we may or may not look at the 'other.' The power behind these images—all referencing the body or its absence—in painting, drawing, photography, and sculpture, proposes a new visual language as an alternative to constructs about the black and brown body and the male and female gaze—thereby reconstructing multiple narratives. 
Mohawk Hudson Regional Exhibition
September 7 through October 9, 2021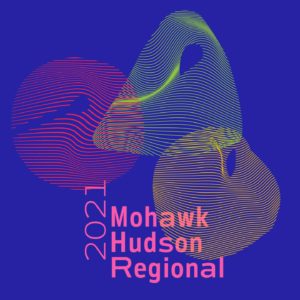 For the first time in its 85-year history, the Mohawk-Hudson Regional exhibition will be presented at three locations simultaneously: Albany Center Gallery, Albany International Airport Gallery and Opalka Gallery at Russell Sage College. While for decades, the exhibition has rotated among the Albany Institute of History & Art, The Hyde Collection Art Museum in Glens Falls, and The University Art Museum, University at Albany, this year's reimagined version reflects the spirit of creative innovation that distinguishes our regional arts community. The exhibition call was open to all visual artists residing within a 100-mile radius of Albany, NY and Glens Falls, NY.
Traditionally, the annual Artists of the Mohawk-Hudson Region exhibition is curated by a single guest juror and presented in a one location. By expanding to include three Albany galleries, with a different juror selecting work for each space, this year's exhibition will be broader in scope than those of the past, and each iteration will reflect the distinct mission of each gallery and the vision of each juror. Mixed media artist Alisa Sikelianos-Carter will choose work for Albany Center Gallery, curator and artist Tommy Gregory will choose work for Albany International Airport Gallery, and gallerist Pamela Salisbury will choose for Opalka Gallery.
DATES OF EXHIBITION:
Albany Center Gallery: September 10 – October 9, 2021
Albany International Airport Gallery: September 16 – November 8, 2021
Opalka Gallery: September 7 – October 9, 2021
RECEPTION AND AWARDS CEREMONIES:
Albany International Airport Gallery: Thursday, September 16 6-8 pm
Opalka Gallery: Friday, September 17 (6-8 pm)
Albany Center Gallery: Saturday, September 18 (3-5 pm)
For more info, please see Mohawk Hudson Regional Exhibition.
Take a virtual tour of the exhibition: