PLEASE Subscribe to our email list
FALL 2023
To Be-Named
September 1 through October 14, 2023
Check our events page for more

To Be—Named is a multi-site, new media art exhibition & edited volume focused on how names are created and used to shape, reshape, and sometimes mis-shape, our worlds and identities. Acts of naming are not merely descriptive or representative—they have creative capacity and actively take part in shaping the interactions and worlds in which they are embedded.
The origins of To Be—Named lie in a partnership between the European Union funded CoLing project—a multi-national multi-institutional program focused on minority languages, the Experimental Humanities Collaborative Network which links university hubs around the world, and the Recovering Voices program at the Smithsonian Institution, which supports community efforts in language revitalization.
There will be To Be-Named exhibits around the world in 2023-2024, including in Berlin, Athens, Palestine, Bishkek, and Mexico. This iteration of the exhibit was curated by Krista Caballero in partnership with Opalka Gallery.
Aarati Akkapeddi
Birding the Future (Krista Caballero and Frank Ekeberg)
Jeremy Dennis
Ellen Driscoll
Native Land Digital
Jenny Irene Miller
Luz María Sánchez
Bently Spang
Keith S. Wilson
Elizabeth Withstandley
Saya Woolfalk
Jean-Marc Superville Sovak
Sayo':klʌ Kindness Williams
zhaoyuefan
Séance: Photographs by Shannon Taggart
October 31 through December 9, 2023
First Friday, Nov. 3: Artist talk, 5:30pm with Shannon Taggart, followed by a reception 6:30 to 8:00pm
Co-sponsored with The Women's Institute at Russell Sage College.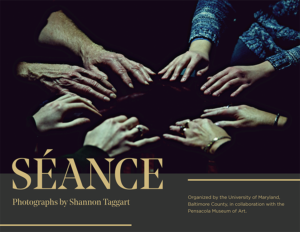 Organized by the University of Maryland, Baltimore County,
in collaboration with the Pensacola Museum of Art.
For the past twenty years American artist
Shannon Taggart (born 1975) has documented
Spiritualist practices and communities in
the United States, England and Europe. The
resulting body of work, Séance, examines
Spiritualism's relationship with human celebrity,
its connections to art, science, and technology,
and its intrinsic bond with the medium of
photography. This exhibition presents
forty-seven haunting images from the series,
revealing the emotional, psychological, and
physical dimensions of Spiritualism in the
21st century.
Opalka Gallery 2023-2024 season sponsors include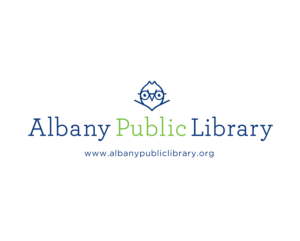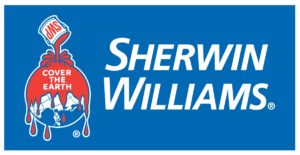 Ongoing, sustaining support provided by
Chet & Karen Opalka
THANK YOU!