Fall 2019
THUR, October 10 
6:30pm LECTURE & DISCUSSION: Raquel Velho, Assistant Prof., Science & Technology Studies at RPI, Monuments of Care: A Discussion About Infrastructures and Maintenance 
We don't often think about pipes and roads as objects of love or devotion. Our collective imaginations detach infrastructure from emotions, though they are entirely dependent on our capacity for care and attention. In this space, we will discuss the labor that goes into the development, maintenance and even dismantling of infrastructure to consider what it means to stop or begin caring about the infrastructures that surround us.
FRI, October 18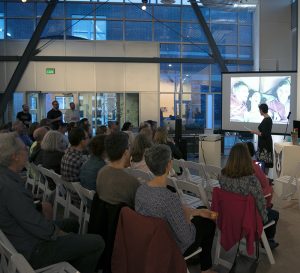 6:30pm PECHA KUCHA NIGHT: Infrastructure Edition—Short talks by interesting people.
Please note: in case of rain on Beer Garden nights, we'll move inside to the Armory at 130 New Scotland Ave.
THURS, November 14
6:30pm ARTIST TALK: Colin Boyd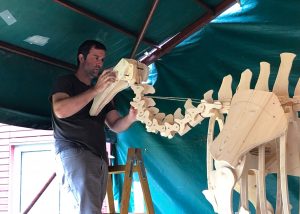 Boyd creates alternate worlds, taking on the roles of novice naturalist, eccentric engineer, and dreamer of the supernatural. His work results in sculptural installations, fabricated ephemera and artifacts, prints, and stop-motion films that together present a collection of odd narratives that are colored by fantastical interpretations of nature and human history. 
THURS, November 21
Supper Club @ Opalka, Vol. 4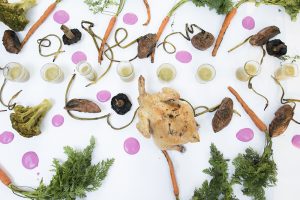 A collaborative dinner with Collar Works and Arts Letters & Numbers presented by artists Frida Foberg and Natasha Holmes. Be our guest at our Supper Club and enjoy delicious local cuisine, thought-provoking art, and lively conversation with local artists and curators connected to the CHEW exhibition. 
6pm cocktail hour; 7pm dinner + discussion
$45 per individual, $85 per couple; space is limited
Register here
TUES, December 3
6:30pm ARTIST TALK: Sara Bergman & Maureen Baker, MDLX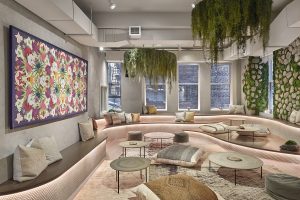 Bergman and Baker spearhead MDLX, which provides interior finishing services, curating a final layer for projects that reflect magazine-worthy hospitality and amenity-driven, collaborative work spaces. Baker oversees the creative aspects of MDLX, while Bergman runs operations and facilitates business development.