Winter/Spring 2020
DUE TO THE ONGOING SITUATION WITH COVID-19, WE ARE TEMPORARILY CLOSED AND ALL SCHEDULED EVENTS in MARCH and EARLY APRIL ARE POSTPONED OR CANCELED.
PLEASE STAY HEALTHY, STAY HOME, AND STAY TUNED.
JANUARY
FRI, Jan. 24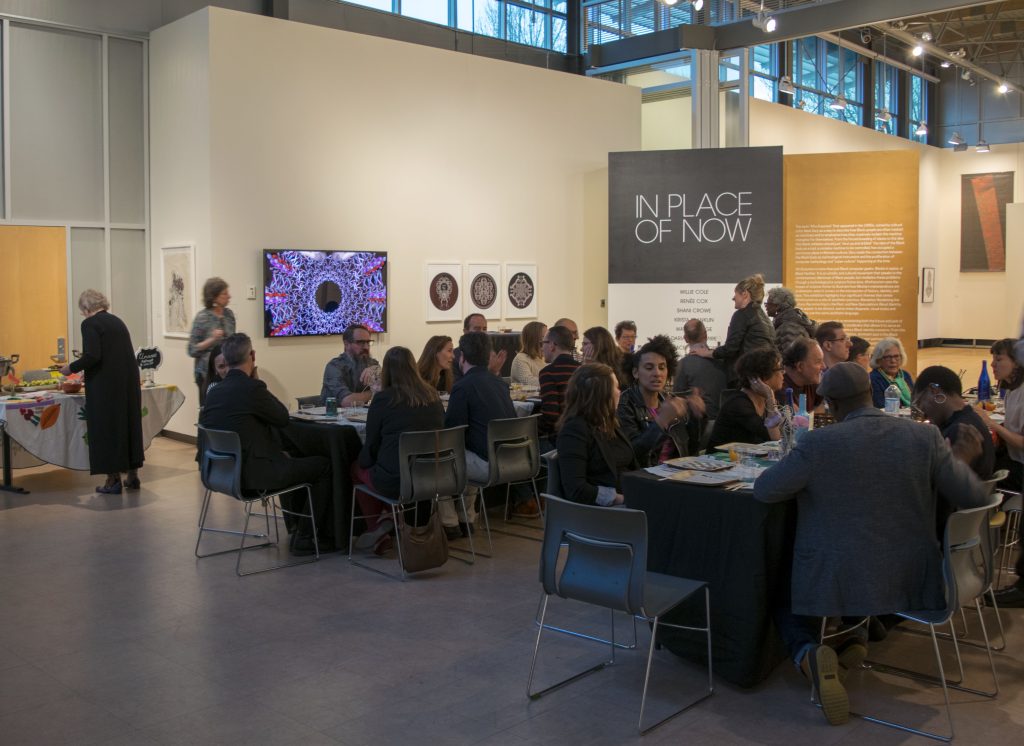 Supper Club, Vol. 5, Rise Up and Shine! 
6pm cocktail hour; 7pm dinner + discussion
$45 per individual, $85 per couple.
Enjoy delicious local cuisine, thought-provoking art, and lively conversation with JoAnne Carson about her work in the Rise Up and Shine! exhibition.
TUES, January 28
6:30pm  Melody Davis Lecture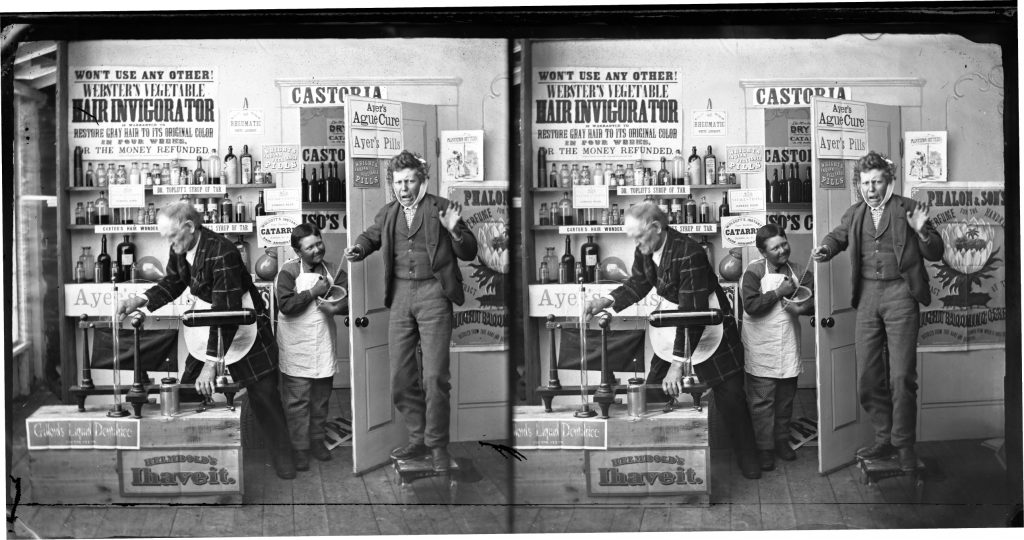 Davis is an expert on the history of photography and in particular, stereoscopic photography. She is the author of many books about the history of photography as well as four books of poetry. Davis is a professor at The Sage Colleges. 
FEBRUARY
FRI, February 7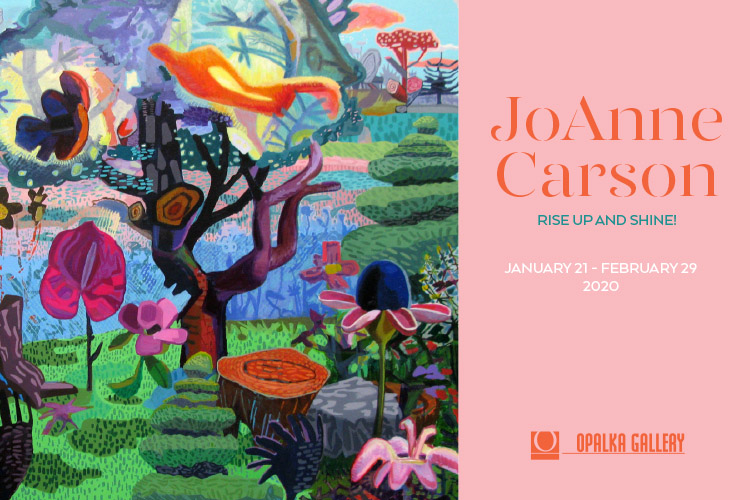 5pm Artist's Tour of JoAnne Carson: Rise Up and Shine!
6pm-8pm Reception for JoAnne Carson: Rise Up and Shine! 
MON, February 10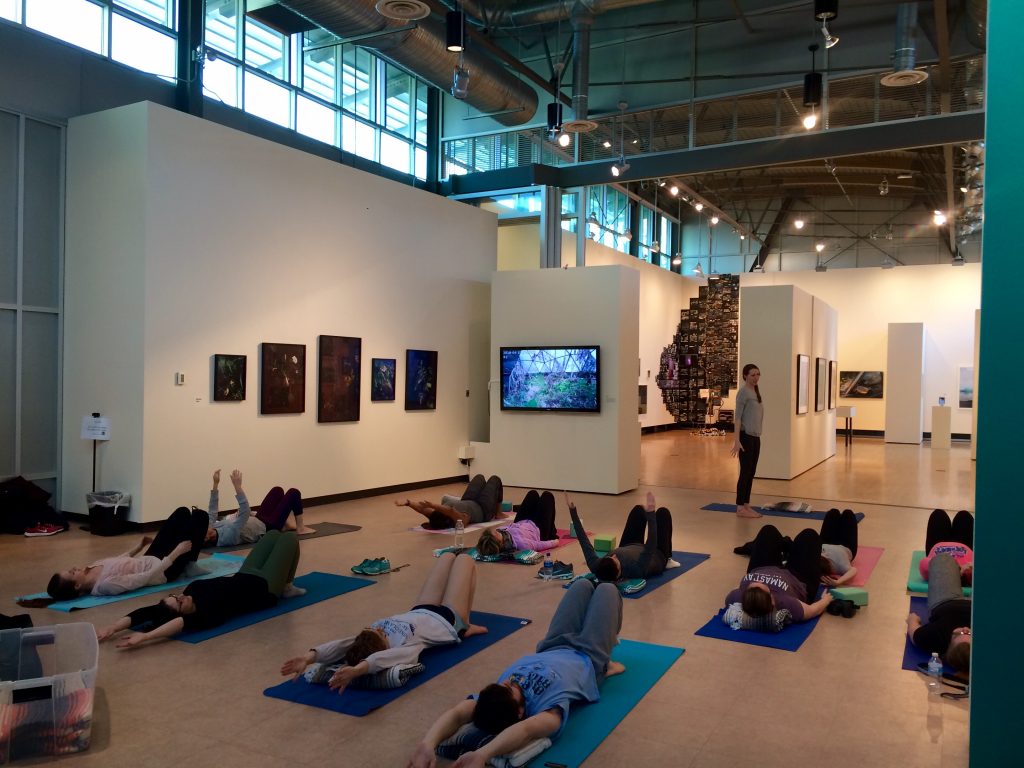 6:30pm to 7:30pm Pop-Up Yoga @ Opalka with Carrie Will
All levels welcome. Bring your own mat. Props provided. Pay what you can. Co-sponsored by YogaCare NY.
FRI, February 14
PechaKucha @ Opalka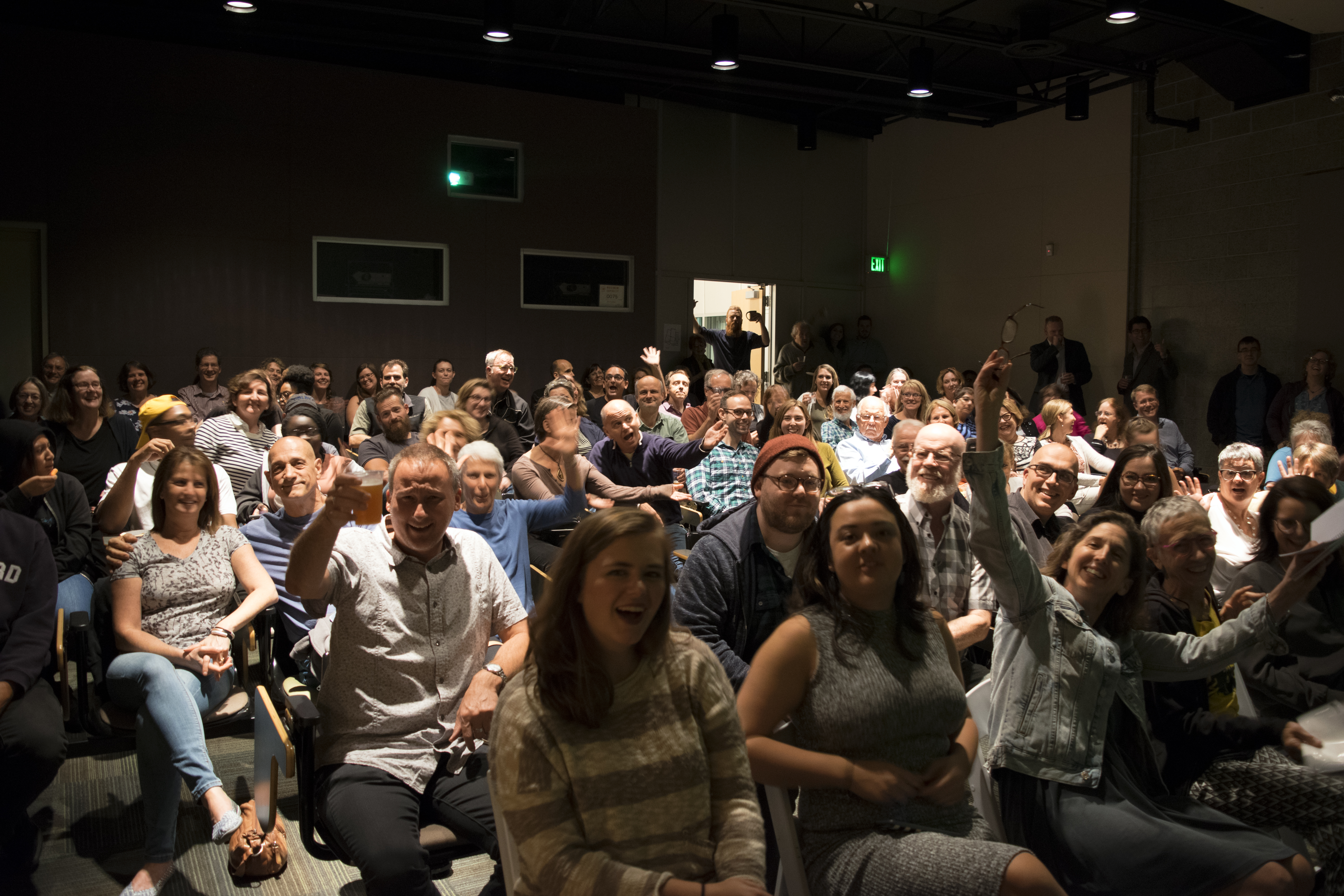 6:30pm Snacks, 7pm talks
PechaKucha is a fun presentation format in which speakers present 20 slides for 20 seconds each. Email [email protected] if you are interested in presenting.
TUE, February 18
5:30pm Student Reception for JoAnne Carson: Rise Up and Shine! Pizza+Art+Students!
6:30pm JoAnne Carson Artist Lecture
Carson creates colorful paintings, drawings and sculptures that depict exuberant objects and scenes derived from nature, but with unusual juxtapositions and playfully dark moods. She is interested in the shift from "organic" to "synthetic" nature as a defining factor of our age. Carson is a professor at the University at Albany.
TUE, February 25
6pm Guided Meditation With Tara Herrick Brown
Come quiet your mind and energize your spirit with a short guided-imagery meditation, exploring the theme of "Acceptance."  Beginners welcome. No experience necessary. Co-sponsored by Inur Wellness.
MARCH
THURS, March 5
Film @ Opalka: Female Auteurs Series
7pm Morvern Callar (2002, 1hr 37min)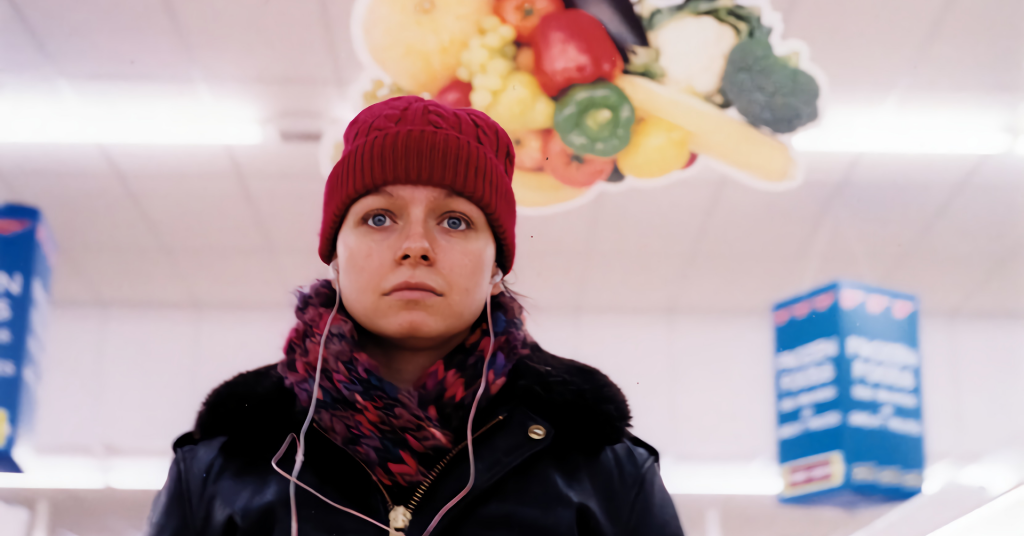 Our Female Auteurs series begins with Morvern Callar, a moody and mysterious character study from 2002 that was directed and co-written by Lynne Ramsay (You Were Never Really Here, We Need to Talk About Kevin).
Ramsay is a poetic visual stylist who excels at using small details to convey the inner worlds of her characters. In Morvern Callar, Ramsay finds a perfect match in Samantha Morton, who portrays the title character with mesmerizing depth and subtlety. Who is Morvern, and what is she thinking? To find out, you'll have to watch (and listen) closely.
FRI, March 20
CANCELED: 5pm to 8pm The 21st Annual High School Regional Opening Reception and Awards Ceremony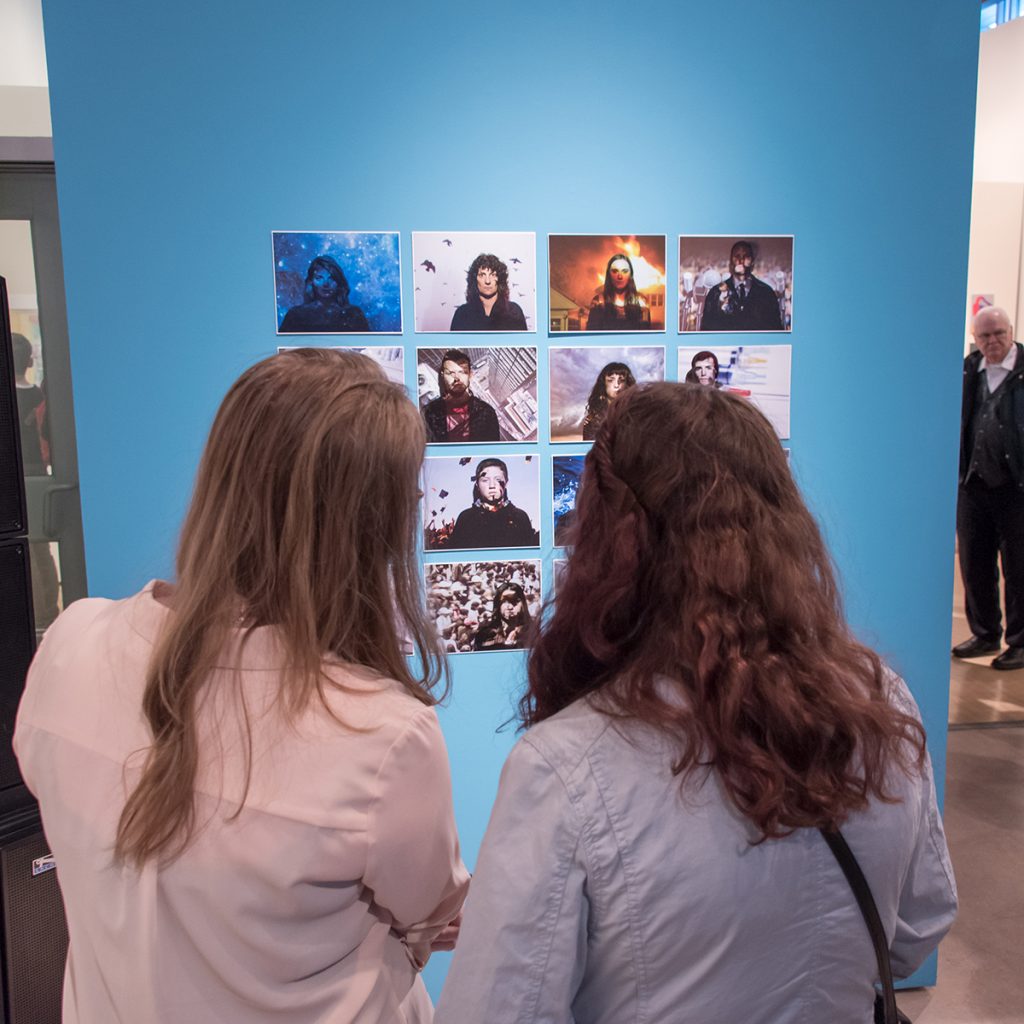 This juried showcase of the artwork of regional high school students is juried this year by Rachel Baxter, Melinda McDaniel, and Jordan Nathaniel White.
MON, March 23
POSTPONED TIL FURTHER NOTICE: 6:30pm Scrimshaw Distinguished Visiting Artist Lecture: Steve Lambert 
Lambert is co-director of the Center for Artistic Activism, an institute training activists be more creative and artists to be more effective. As an artist, Lambert uses writing, video, installation and other media to craft collaborative work that leads to meaningful exchanges among ideas and people. Lambert is a professor at SUNY Purchase. 

APRIL
WED, April 8
CANCELED: 6pm So You Want To Go To Art School?
CANCELED: 7:15pm What's Next: Careers for BFA Students
THURS, April 16
CANCELED: Film @ Opalka: Female Auteurs Series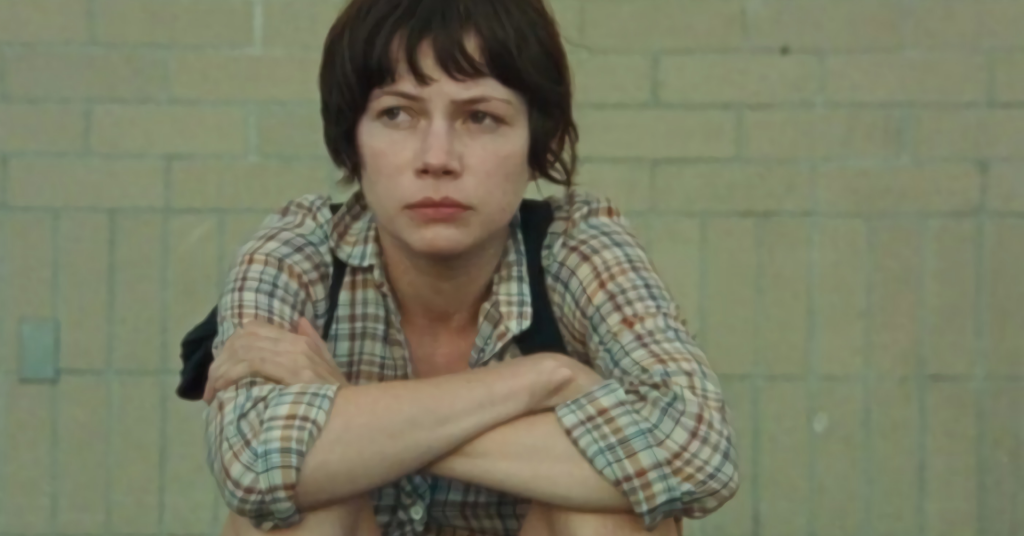 7pm Wendy and Lucy (2008, 1hr 20 min)
Our Female Auteurs series continues with Wendy and Lucy, a minimalist masterpiece from 2008 that was directed, co-written, and edited by Kelly Reichardt (Certain Women, Meek's Cutoff).
Reichardt is a resourceful, unflinching filmmaker; a modern neorealist who, in her own words, makes films about people who "don't have a safety net." That description certainly applies to Wendy Carroll (Michelle Williams), a young woman in dire financial straits who is travelling to Alaska along with her dog Lucy. Will Wendy find a job waiting for her at the end of the road?
THURS April 30
6:30pm Laetitia Hussain Artist Lecture
Laetitia 
Hussain
's work and installations are elaborations on psychological responses to individual, social and environmental issues. The medium she works in is dictated by the subject matter of the body of work. She works intuitively following abstract patterns and rituals. That will later define value, space and time.
MAY
FRI, May 1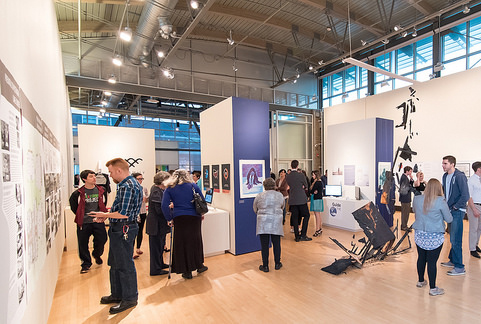 5pm-7pm Art + Design BFA Exhibition Opening Reception 
Annual showcase of the best work from this year's BFA candidates from the Sage College Art+Design program.
MON, May 4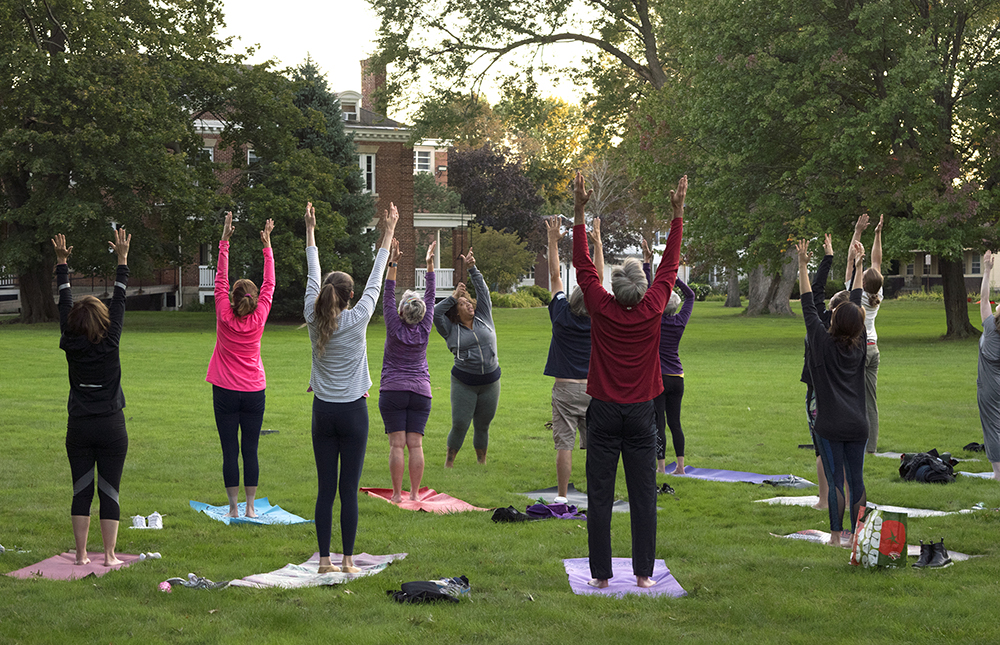 6:30pm Pop-Up Yoga with Jammella Anderson
All levels welcome. Bring your own mat. Pay what you can.
THURS, May 7
Film @ Opalka: Female Auteurs Series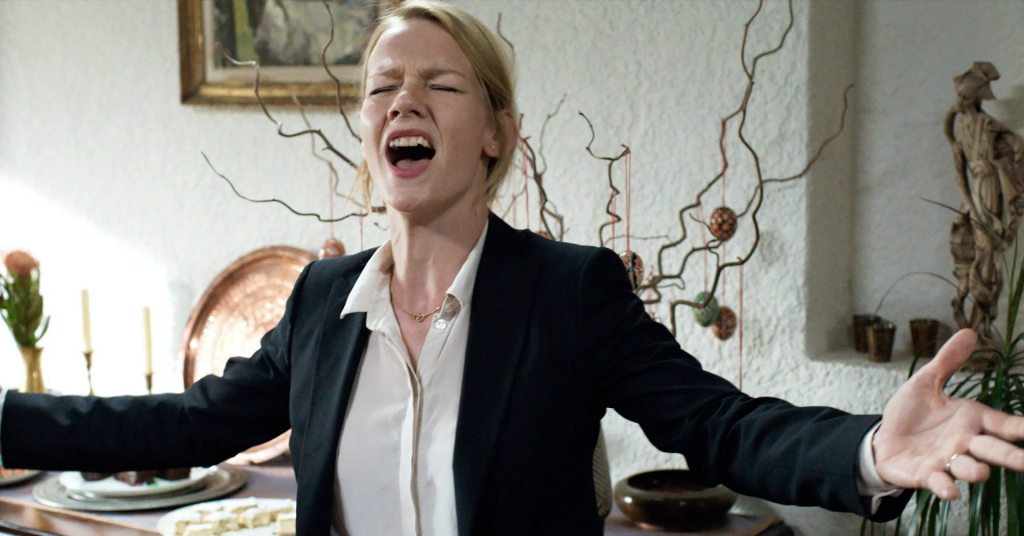 6pm Toni Erdmann (2016, 2 hrs 42 mins)
Our Female Auteurs series concludes with Toni Erdmann, a wildly unique 2016 film that was directed, written, and co-produced by German filmmaker Maren Ade (Everyone Else, The Forest for the Trees).
Ade creates lively, humanistic films that portray multifaceted relationships between complex, memorable characters. In Toni Erdmann, Ade explores the nuanced connection between a workaholic executive consultant named Ines (Sandra Hüller) and her father, a divorced music teacher with a penchant for spontaneous pranks. The film deftly combines a wide range of tones to create a genre-defying hybrid of comedy, drama, political satire, and more.