Fall 2018
Unless noted otherwise, all events are free and open to the public.
Exhibitions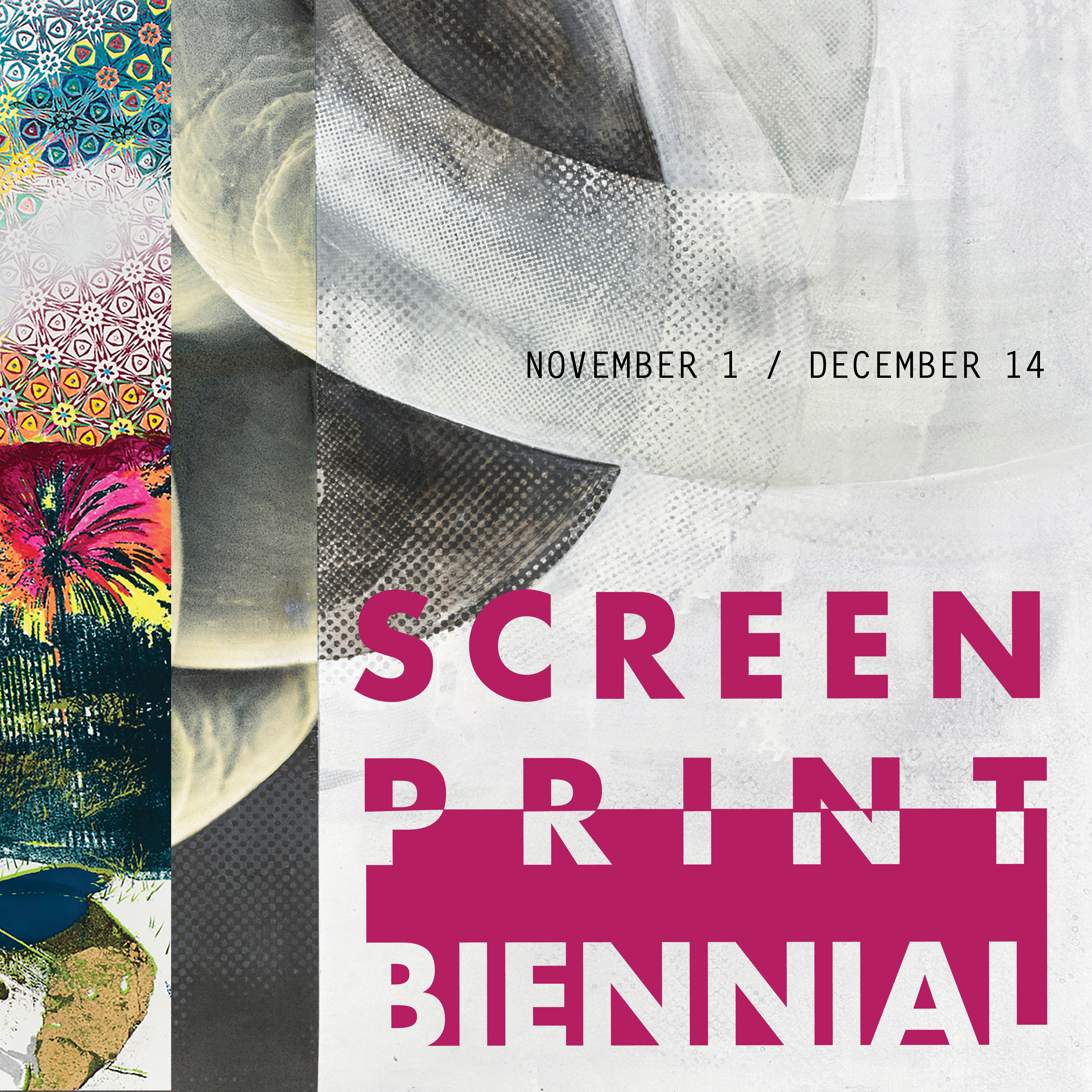 2018 Screenprint Biennial
Guest curator: Nathan Meltz
November 1 through December 14, 2018
Artist Lecture, Tonja Torgerson: THUR, November 1, 6:30 pm
Opening reception: FRI, November 2, 6 pm to 8 pm
Curator's tour: FRI, November 2, 5 pm
Screenprint Symposium: SAT, November 3, all day, see below
Steamroller Print Day, SAT, November 10, 10 am to 5 pm
Student Reception: THURS, November 8, 5 pm
Screenprint Biennial 2018 Symposium
Saturday, November 3, 2018
8:30 am-9:30 am
Light Breakfast and Jurors' Tour
Coffee and donuts  in the gallery and exhibition tour with Screenprint Biennial founder and juror Nathan Meltz, joined by juror Travis Janssen.
9:30 am -10:30 am
Printmaker's Round Table:
A discussion among nationally-recognized screenprint artists Terry James Conrad and Travis Janssen, along with biennial artists Amy Cousins, Dadisi Curtis, Tonja Torgerson, Sheila Goloborotko, and Tatiana Potts as they address contemporary issues in print-based art practices. Discussion and Q&A led by curator Nathan Meltz.
10:45 am – 11:45 am
Keynote Address: Luther Davis
Keynote address from Master Printer Luther Davis, co-founder of Forth Estate, a fine art publisher focused on producing limited editions with emerging artists.
12:00 pm Lunch and Open Portfolio:
The open portfolio is a democratic event in which students present side-by-side with nationally-recognized graphic artists and graphic art faculty. Free and open to the public, symposium registration not required to attend. Participation in the open portfolio is limited and will be filled on a first-come, first-serve basis. Please contact Amy Griffin at [email protected] to reserve your spot.
2:30 pm Optional Regroup at the Tang Teaching Museum special Print Collection:
After lunch, regroup at the Tang Teaching Museum on the campus of Skidmore College to view their print collection, which is not open to the public without special appointment, with Tang Registrar, Jessica Lubniewski. Note: Transportation is not provided. Carpooling encouraged.
Tickets
Tickets include admission, coffee and donuts, and lunch: $20 in advance, $25 day of event, $10 for students with valid ID. For more information and to purchase tickets, click here.
Steamroller Print Day 
Saturday, November 10, 2018, 10 am to 5 pm
Co-hosted by Art+Design at the Sage College of Albany in the Armory on New Scotland Avenue. Generously sponsored by Mohawk Paper. Participants will ink and print oversized, hand-carved woodblocks under the drum of a 2-ton steamroller.
ARTIST LECTURES @ OPALKA
Presented in partnership with Sage College of Albany Art + Design Department
Tonja Torgersen · Thursday, November 1, 6:30 pm
Torgerson is a Kansas-based artist whose work examines death and the body's impermanence and experiments with methods and siting of print-based art.
Daesha Devón Harris · Tuesday, November 27, 6:30 pm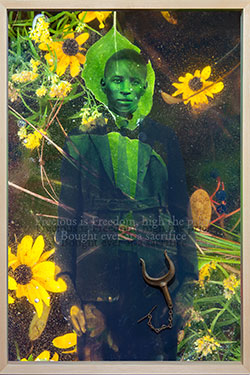 Using photography, video and experimental print techniques, Devón Harris's work explores individual and collective stories and history.
Other Events
FILM @ OPALKA · Thursday, November 8, 6:30 pm
Just Like Being There
In conjunction with the 2018 Screenprint Biennial, we present a documentary exploring the gig poster community, a way of life for some artists.
POETRY @ OPALKA · Thursday, November 29, 7 pm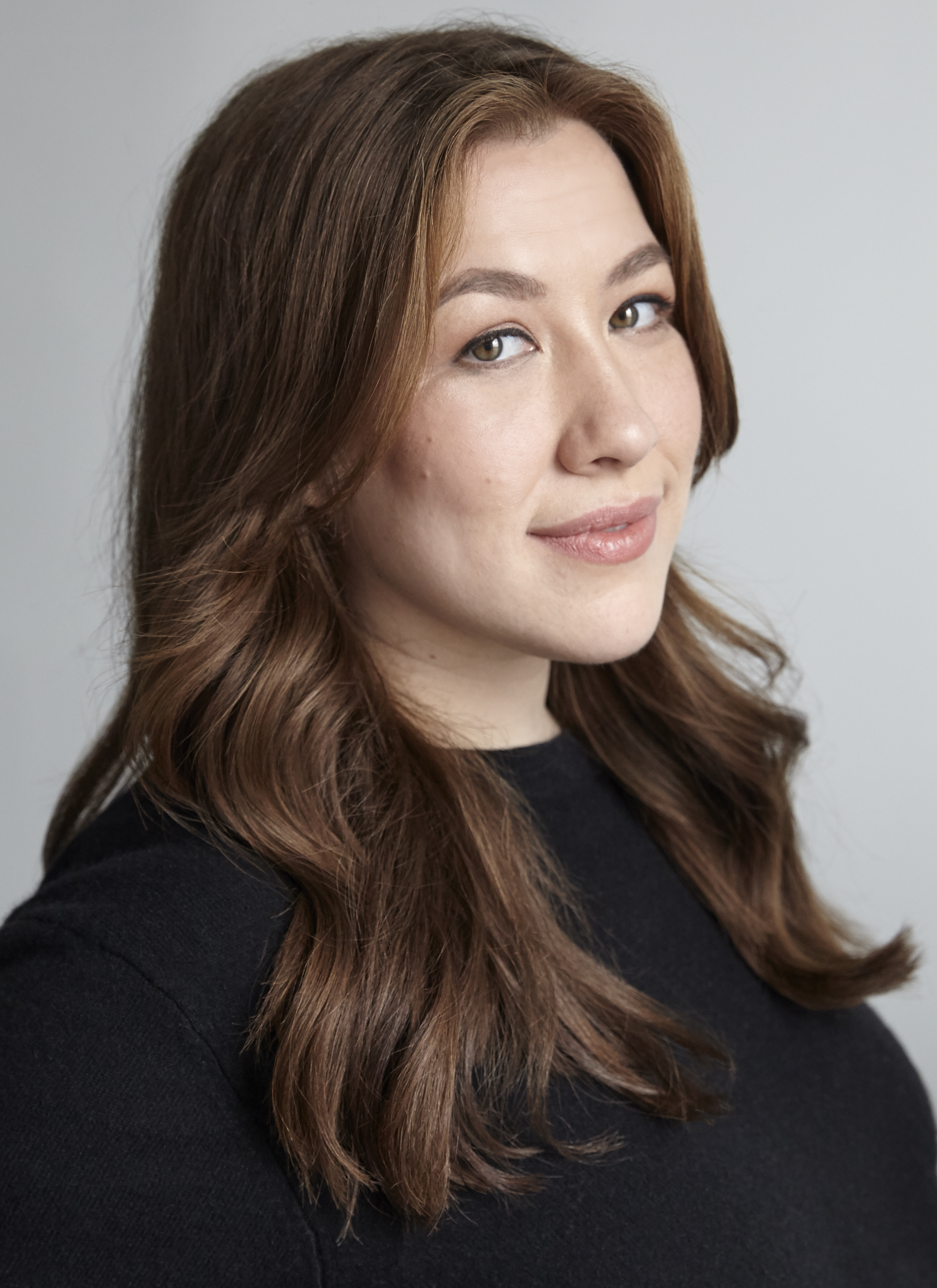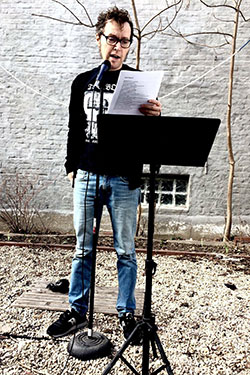 The REV Presents
Featuring readings by acclaimed poets, Jeff T. Johnson (Philadelphia)  and Emily Sieu Liebowitz (Brooklyn). Presented in partnership with The Rev.
DANCE @ OPALKA · Friday, December 7, 6:30 pm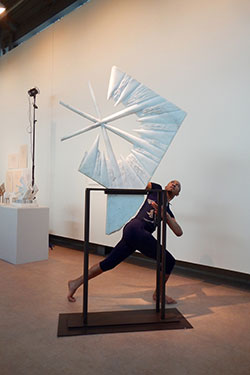 Ellen Sinopoli Dance Company
ESDC returns with a site-specific performance in response to select work from the 2018 Screenprint Biennial exhibition.