SPRING 2022
All in-person events require masks and proof of COVID19 vaccination per the Russell Sage College rules, children excluded.
STUDENT EVENT
THURS. Jan 27, 5:30pm to 6:30pm SAGE STUDENTS ONLY
Behind the Scenes at Opalka–get a tour of Shifting Gaze with a behind the scenes look at how exhibitions are made–from idea to the gallery walls! Free hot chocolate! Sage ID and masks required.
RECEPTION
FRI March 4, 5:30pm to 8:30pm Reception Judith Braun: My Pleasure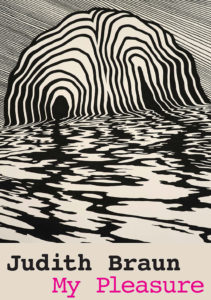 For recordings of past events, see our Online Events Page.
For updates about our Fall 2021 schedule, subscribe to our email list and follow us on social media:
Facebook, Instagram, and Twitter