Spring 2018
All events are free and open to the public
New! 1st Friday Albany! June 1, 2018
Extended gallery hours til 8 p.m. for viewing the BFA Show
Live music from Jeff Nania duo from 5:30 p.m. to 7 p.m.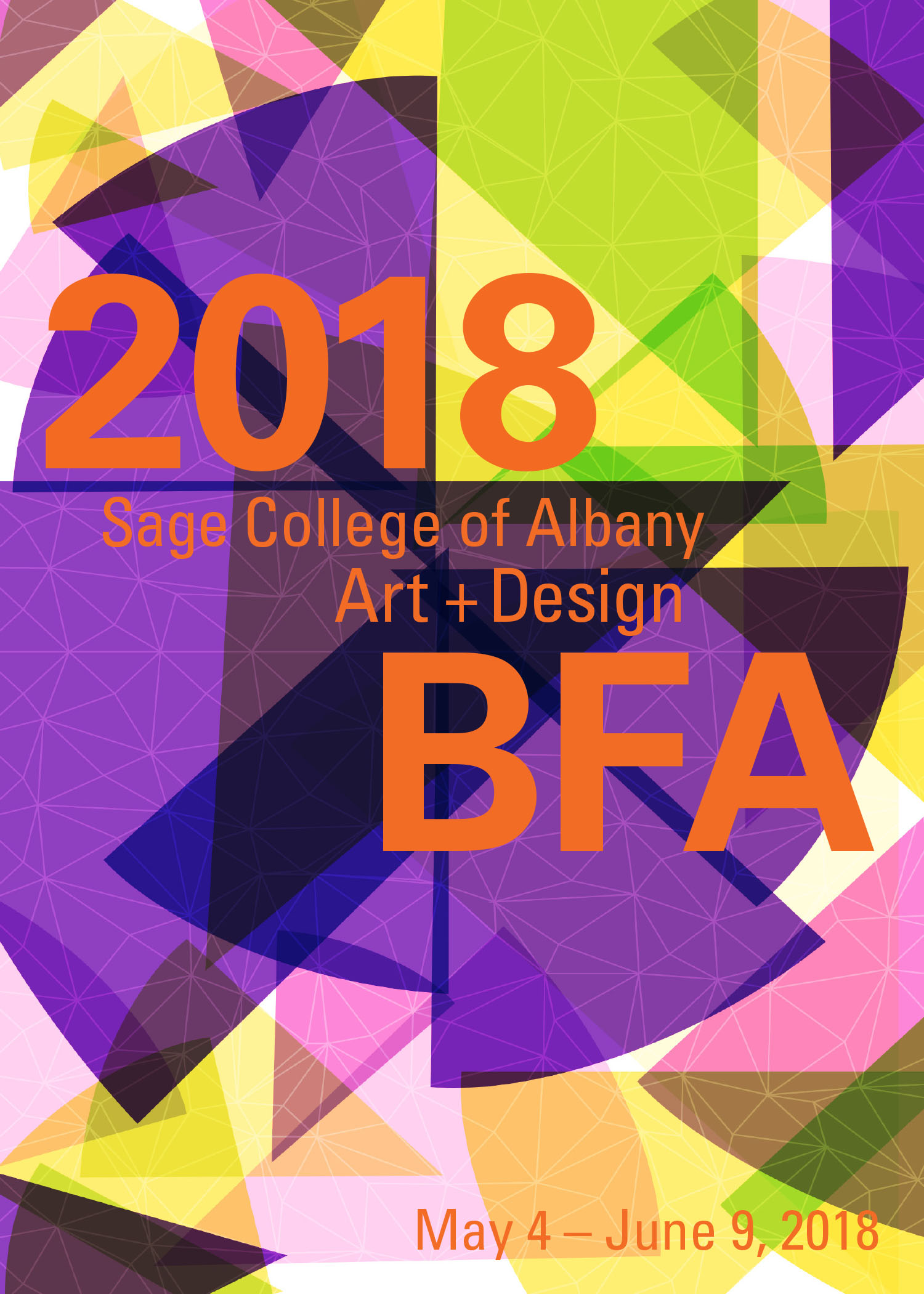 Exhibition Receptions, Tours and Performances
The 40th Annual Photo Regional: Effects That Aren't Special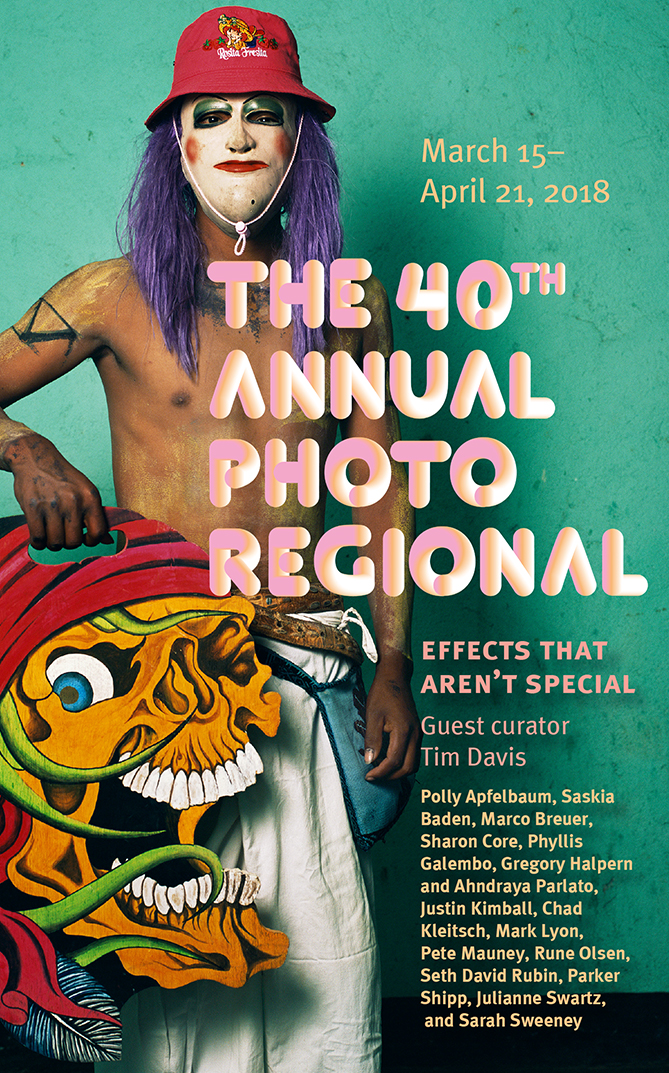 For the 40th Annual Photo Regional, we return to a curated format in order to get a deeper look at smaller number of regional artists working in photography. Curated by artist Tim Davis, professor of photography at Bard College.
Opening Reception: Friday, March 16, 6-8 pm
Exhibition Tour: Thursday, March 15, 5 pm
Curator Talk: Thursday, March 15, 6:30 pm
Student Reception: Tuesday, March 27, 5:30-6:30 pm
April 1st Friday event: live jazz with Lecco Morris, 5:30 pm to 7:30 pm
The 14th Annual BFA Exhibition
May 4, 2018 through June 11, 2018
Opening reception: Friday, May 4, 5-7 pm
This annual showcase features work by seniors in the Sage College of Albany Art + Design BFA programs: Fine Art, Photography, Interior Design and Graphic + Media Design. The Annual BFA Exhibition offers a glimpse of the best of what the BFA programs at Sage have to offer.
Artist Lecture Series
Co-sponsored by the Opalka Gallery & the Department of Art + Design.
Scrimshaw Distinguished Visiting Artist Lecture: Nate Larson and Marni Shindelman
Thursday, April 12, 6:30 p.m

Nate Larson and Marni Shindelman collaboratively investigate the data tracks we amass through networked communication. Their work ties the invisible to actual sites, anchoring the ephemeral in photographs and immersive video installations. Their most well-known project, Geolocation, traces Twitter posts to the point of origin and makes a photograph to mark the location in the real world, probing the expectations of privacy surrounding social networks. www.larson-shindelman.com 
Film and Filmmaker discussion: Dawson City: Frozen Time  (2016)
Friday, May 11, 6:00 p.m. (Please note new date and time!)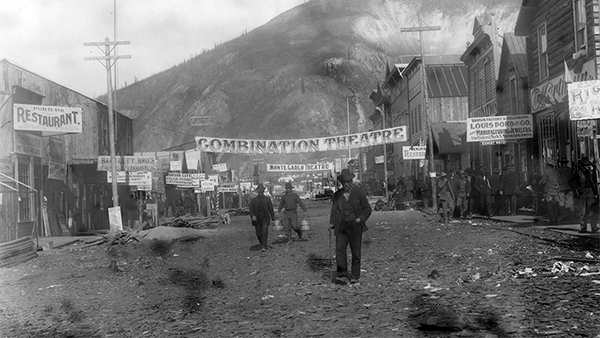 Dawson City: Frozen Time pieces together the bizarre true history of a collection of some 500 films dating, from 1910s – 1920s, which were lost for over 50 years until being discovered buried in a subarctic swimming pool deep in the Yukon Territory, in Dawson City, located about 350 miles south of the Arctic Circle. Using these permafrost protected, rare silent films and newsreels, archival footage, interviews and historical photographs to tell the story, and accompanied by an enigmatic score by Sigur Rós collaborator and composer Alex Somers the film depicts a unique history of this Canadian gold rush town by chronicling the life cycle of a singular film collection through its exile, burial, rediscovery, and salvation – and through that collection, how a First Nation hunting camp was transformed and displaced. (120 minutes)
This program is presented in partnership with Arts Letters & Numbers. ALN founder, David Gersten, will moderate a Q&A with the film's Director, Bill Morrison, after the screening. The film and discussion will be followed by a reception in the gallery.
Yoga @ Opalka
Pop-up Yoga Class 
Wednesday, April 18, 6:00-7:15pm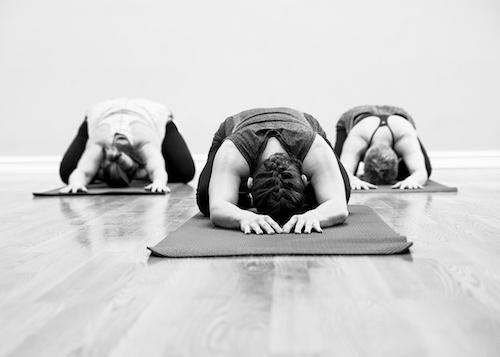 All levels welcome. Yoga Care will provide mats and props, but please bring a yoga mat if you have one. Pay what you can. Teacher: Carrie Will
Co-sponsored with  Yoga Care
Open Forum @ Opalka
Diversity in The Creative Economy
Wednesday, April 11, 6-8 p.m.

Presented in partnership with 518blk and the Alliance for the Creative Economy
2018 kicks off a series of discussions where we will dive into community conversations about the region's most pressing issues. Open Forums will be led by thought leaders, community members and other important stakeholders.
Supper Club @ Opalka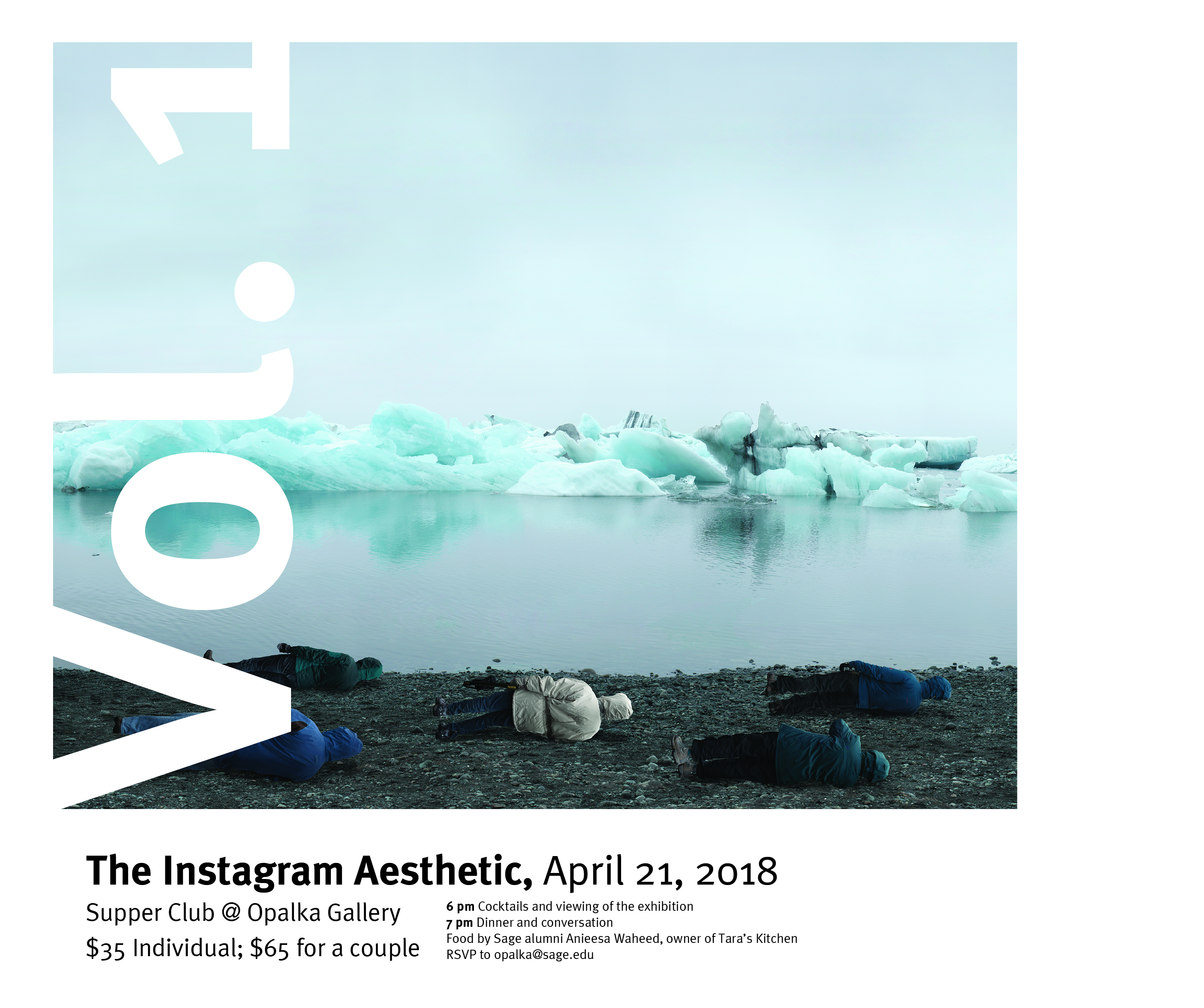 Supper Club, Vol. 1:
The Instagram Aesthetic – How is social media changing the art of photography?
Saturday, April 21, 6 p.m. cocktail hour; 7.p.m. dinner + discussion
$35 individual, $65 couple. Space is limited.
Enjoy delicious local cuisine, thought-provoking art, and lively conversation with local artists and curators connected to the Photography Regional exhibition. Catered by Tara Kitchen.