Winter/Spring 2020
JANUARY
FRI, Jan. 24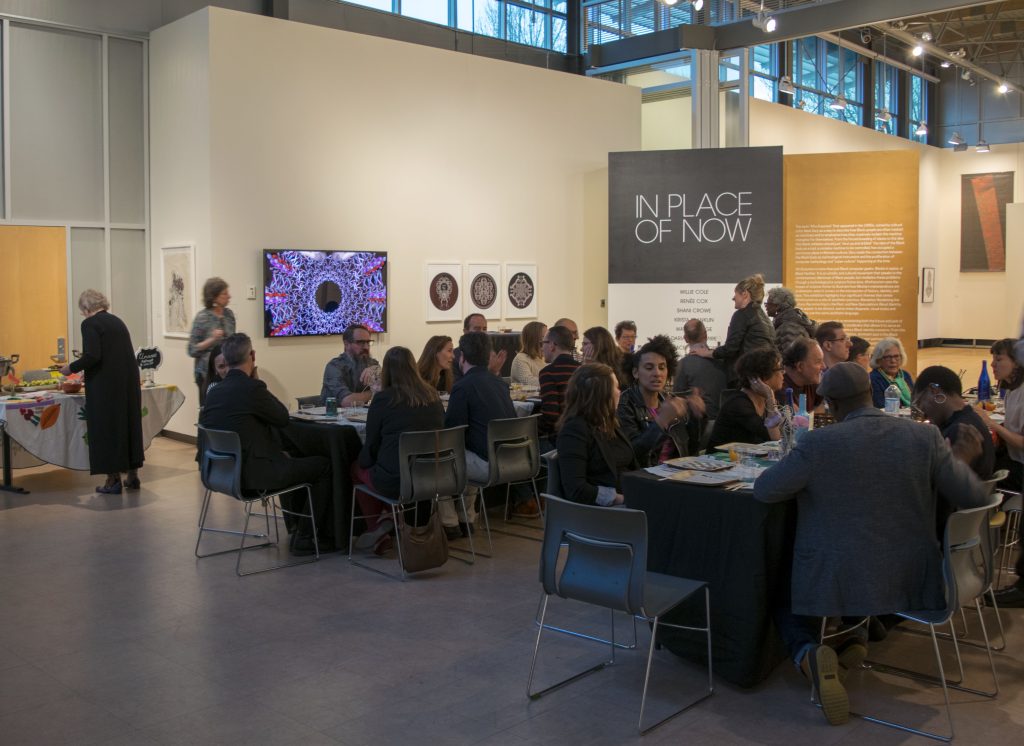 Supper Club, Vol. 5, Rise Up and Shine! 
6pm cocktail hour; 7pm dinner + discussion
$45 per individual, $85 per couple.
Enjoy delicious local cuisine, thought-provoking art, and lively conversation with JoAnne Carson about her work in the Rise Up and Shine! exhibition.
TUES, January 28
6:30pm  Melody Davis Lecture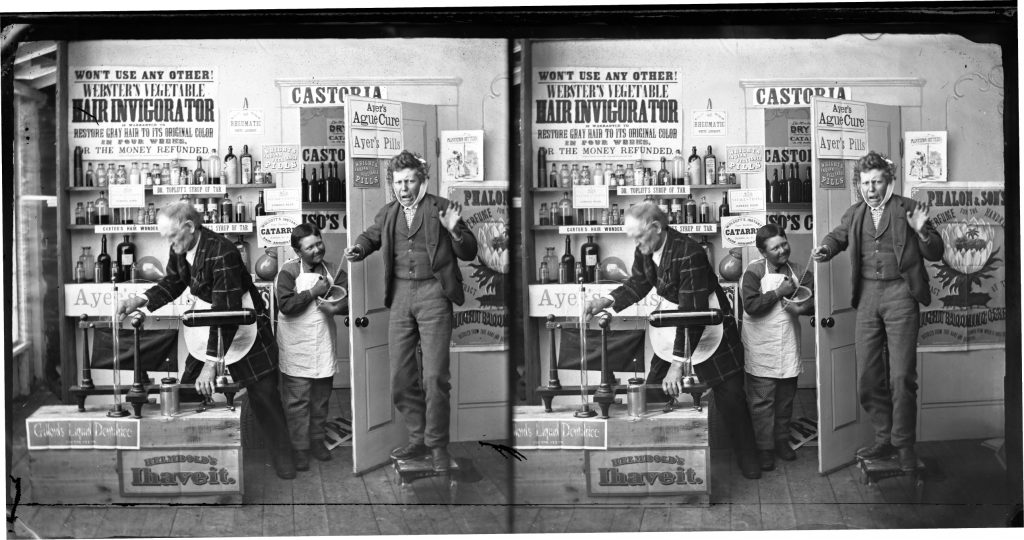 Davis is an expert on the history of photography and in particular, stereoscopic photography. She is the author of many books about the history of photography as well as four books of poetry. Davis is a professor at The Sage Colleges. 
FEBRUARY
FRI, February 7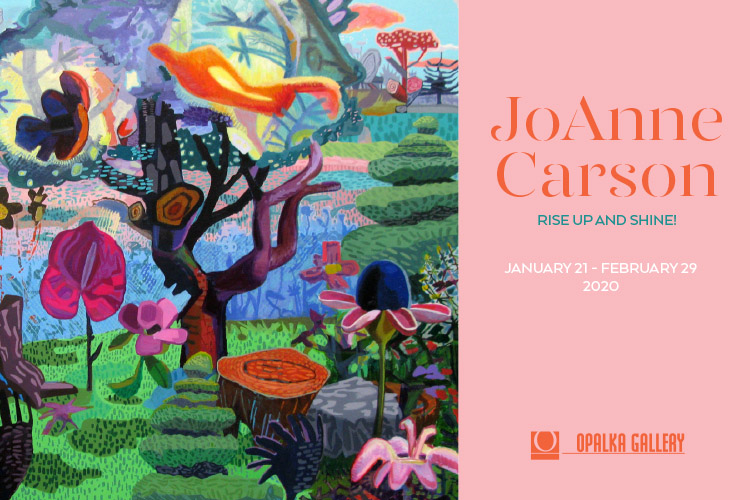 5pm Artist's Tour of JoAnne Carson: Rise Up and Shine!
6pm-8pm Reception for JoAnne Carson: Rise Up and Shine! 
MON, February 10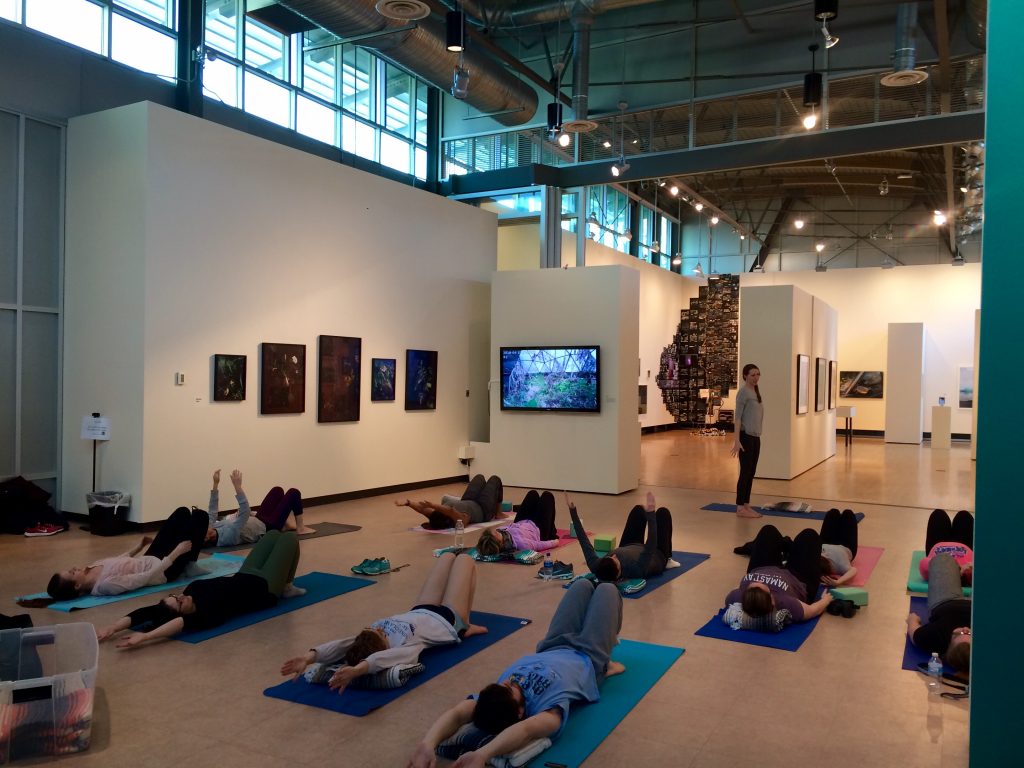 6:30pm to 7:30pm Pop-Up Yoga @ Opalka with Carrie Will
All levels welcome. Bring your own mat. Props provided. Pay what you can. Co-sponsored by YogaCare NY.
FRI, February 14
PechaKucha @ Opalka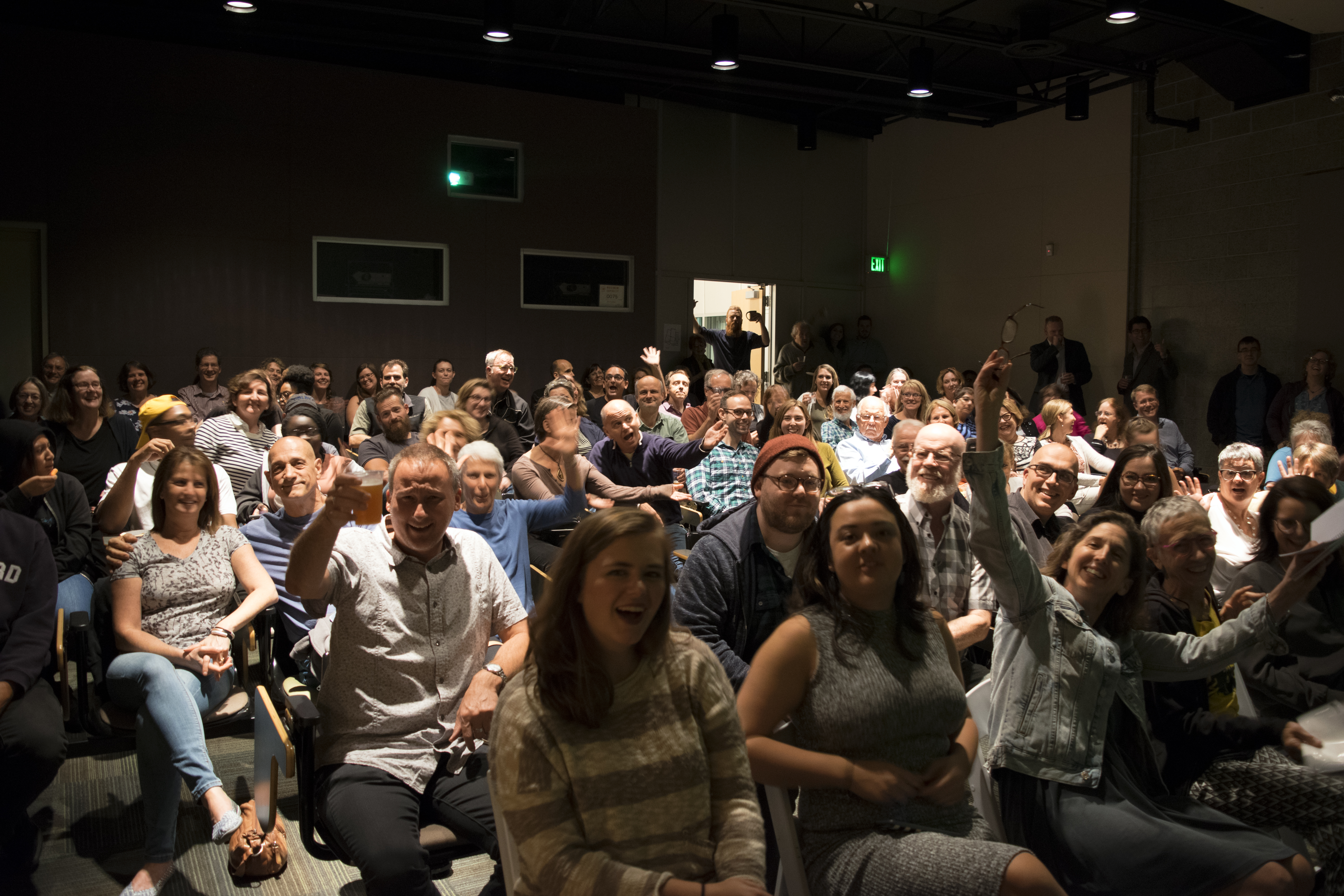 6:30pm Snacks, 7pm talks
PechaKucha is a fun presentation format in which speakers present 20 slides for 20 seconds each. Email [email protected] if you are interested in presenting.
TUE, February 18
5:30pm Student Reception for JoAnne Carson: Rise Up and Shine! Pizza+Art+Students!
6:30pm JoAnne Carson Artist Lecture
Carson creates colorful paintings, drawings and sculptures that depict exuberant objects and scenes derived from nature, but with unusual juxtapositions and playfully dark moods. She is interested in the shift from "organic" to "synthetic" nature as a defining factor of our age. Carson is a professor at the University at Albany.
TUE, February 25
6pm Guided Meditation With Tara Herrick Brown
Come quiet your mind and energize your spirit with a short guided-imagery meditation, exploring the theme of "Acceptance."  Beginners welcome. No experience necessary. Co-sponsored by Inur Wellness.
MARCH
FRI, March 20
5pm to 8pm The 21st Annual High School Regional Opening Reception and Awards Ceremony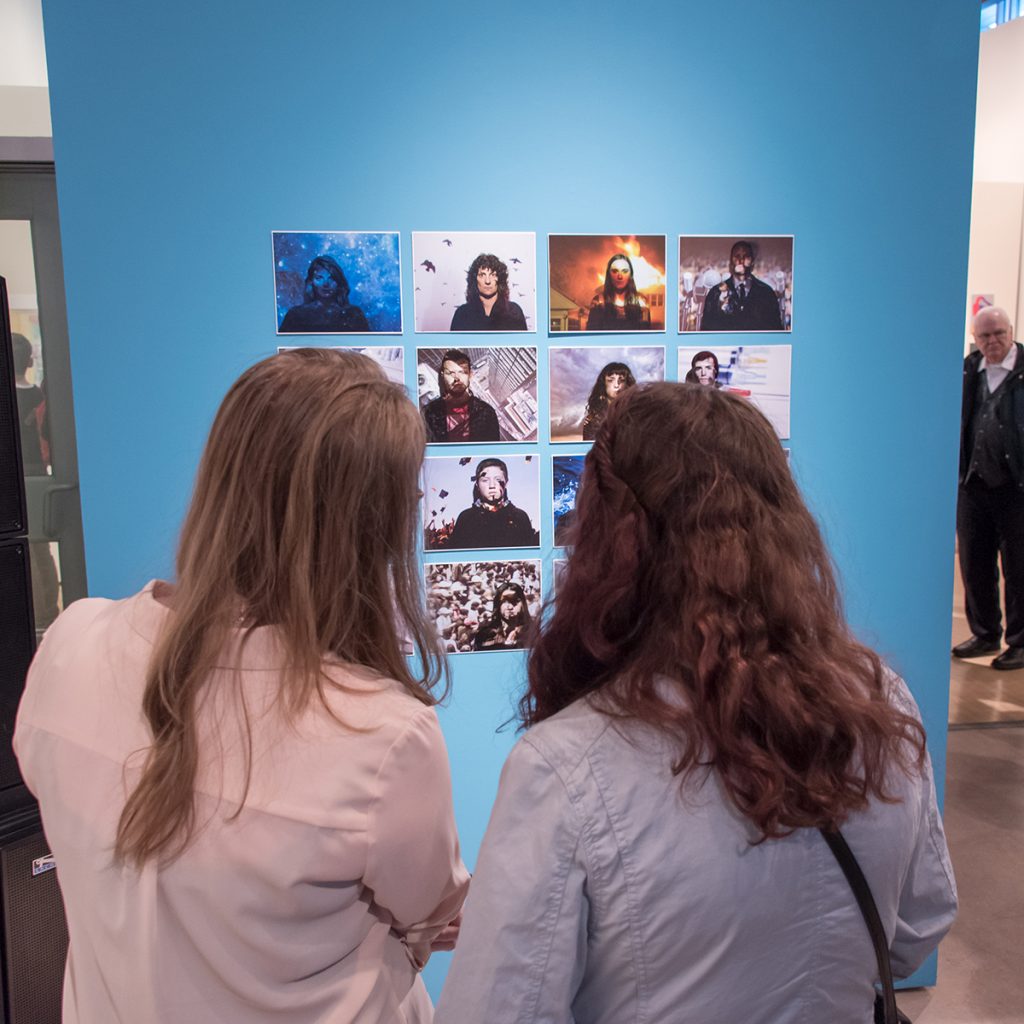 This juried showcase of the artwork of regional high school students is juried this year by Rachel Baxter, Melinda McDaniel, and Jordan Nathaniel White.
MON, March 23
6:30pm Scrimshaw Distinguished Visiting Artist Lecture: Steve Lambert 
Lambert is co-director of the Center for Artistic Activism, an institute training activists be more creative and artists to be more effective. As an artist, Lambert uses writing, video, installation and other media to craft collaborative work that leads to meaningful exchanges among ideas and people. Lambert is a professor at SUNY Purchase. 

APRIL
WED, April 8
6pm So You Want To Go To Art School?
7:15pm What's Next: Careers for BFA Students
Come to one or both panel discussions to learn about art school from professors and current students: how to get in, what to expect, and different programs to consider. Hear from local professionals about how they translated a BFA into a successful career.
THURS April 30
6:30pm Laetitia Hussain Artist Lecture
Laetitia 
Hussain
's work and installations are elaborations on psychological responses to individual, social and environmental issues. The medium she works in is dictated by the subject matter of the body of work. She works intuitively following abstract patterns and rituals. That will later define value, space and time.
MAY
FRI, May 1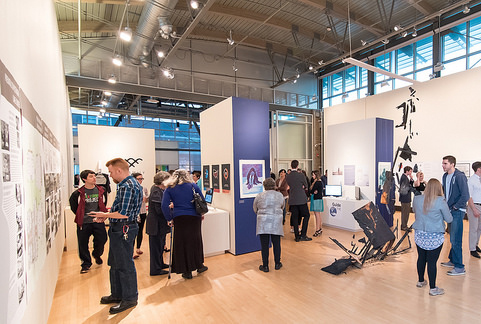 5pm-7pm Art + Design BFA Exhibition Opening Reception 
Annual showcase of the best work from this year's BFA candidates from the Sage College Art+Design program.
MON, May 4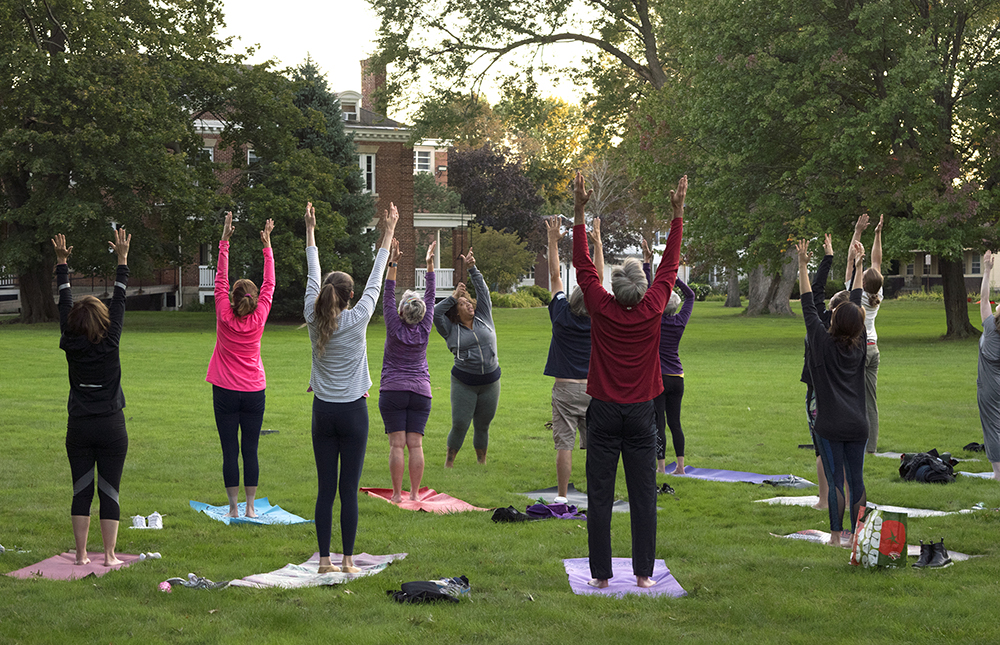 6:30pm Pop-Up Yoga with Jammella Anderson
All levels welcome. Bring your own mat. Pay what you can.