DUE TO THE ONGOING SITUATION WITH COVID-19, WE WILL OFFER ONLINE PROGRAMMING IN THE 2020-2021 SEASON.
Please check back here for updates, subscribe to our email list and follow us on social media:
Facebook, Instagram, and Twitter
SPRING 2021
TUES., April 6, 2021, 7pm
Virtual Opening Reception for The 43rd Annual PhotoRegional: Youth Spotlight
Join us for a Virtual opening reception as we celebrate the 32 young artists featured in this year's Photo Regional, as well as the jurors, Khidr Joseph, a Brookly-based photographer and Russell Sage College alumni (class of '18), Jayana LaFountaine, a local professional photographer with her own business, and Anna Schupack, a student activist and photographer currently enrolled at Bard College.
Join at this link: https://russell-sage.zoom.us/j/94982932043
WEDS, April 7, 6:30pm
Scrimshaw Distinguished Visiting Artist Lecture
Rudy Shepherd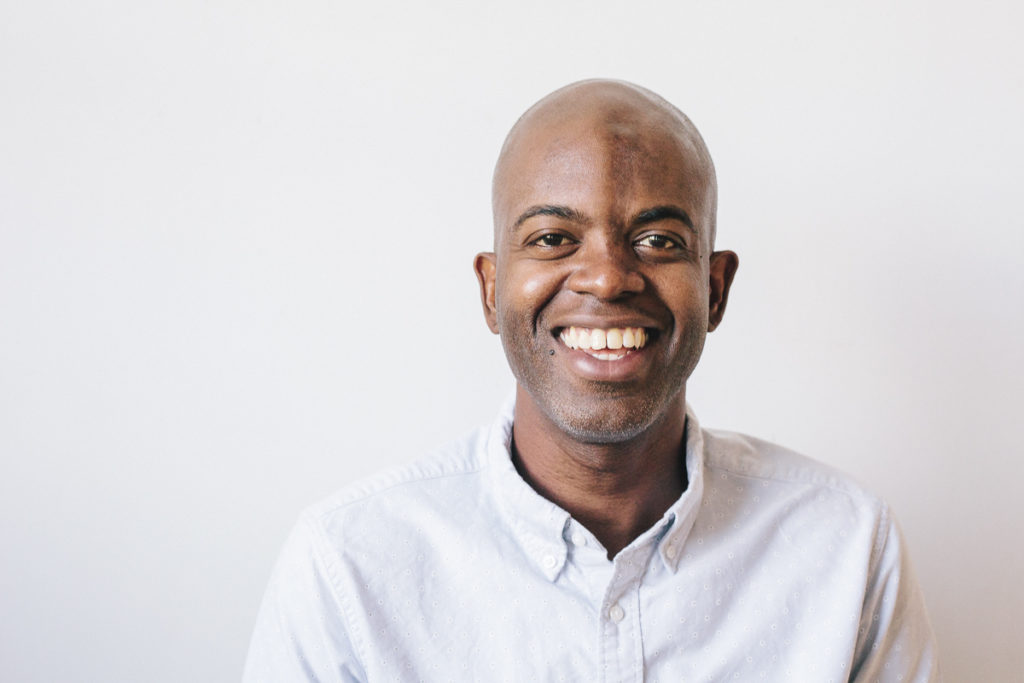 This will be a virtual lecture, please join at this link: https://russell-sage.zoom.us/j/95989679717
Rudy Shepherd's work explores the nature of evil through the mediums of painting, drawing and sculpture. This exploration involves investigations into the lives of criminals and victims of crime. He explores the complexity of these stories and the grey areas between innocence and guilt in a series of paintings and drawings of both the criminals and the victims, making no visual distinctions between the two. Going along with these portraits is a series of sculptures called the Black Rock Negative Energy Absorbers. They are a group of sculptures meant to remove negative energy from people allowing them to respond to life with the more positive aspects of their personality. 
Growing out of this exploration for solutions to the overwhelming forces of negative energy has come both a series of ceramic sculptures called the Healing Device's and a new series of paintings of Holy Mountains, sacred spaces from all over the world that are central to the religions and cultures of the world.  
Rudy Shepherd received a BS in Biology and Studio Art from Wake Forest University and an MFA in Sculpture from the School of Art Institute of Chicago. He has been in group exhibitions at P.S.1 Contemporary Art Center, NY, The Studio Museum of Harlem, NY, Bronx Museum of Art, NY, Art in General, NY, Triple Candie, NY, Socrates Sculpture Park, NY, Cheekwood Museum of Art, TN, Contemporary Museum, Baltimore, MD, Aldrich Museum of Contemporary Art, CT, Southeastern Center of Contemporary Art, NC, Museum of Science and Industry, Chicago, IL, Tart Gallery, San Francisco, CA, Analix Forever Gallery, Geneva, Switzerland and solo exhibitions at Aldrich Museum of Contemporary Art, CT, Latchkey Gallery, NY, Mixed Greens Gallery, NY, Regina Miller Gallery, Carnegie Mellon University, Pittsburgh, PA. He has been awarded Artist in Residence at PS1 National/International Studio Program, PS1 Contemporary Art Center, Long Island City, NY, Artist in Residence Visual + Harlem, Jacob Lawrence Institute for the Visual Arts, New York, NY and Emerging Artist Fellowship, Socrates Sculpture Park, Long Island City, NY, Artist in Residence, Location One, NY, Process Space Artist in Residence Program Governors Island, Lower Manhattan Cultural Council, New York, NY.  He has done public art projects on the campus of Carnegie Mellon University, Pittsburgh, PA, Penn State University, PA at Socrates Sculpture Park, Long Island City, NY, First Street Green Art Park, New York, NY and the Three Rivers Arts Festival, Pittsburgh, PA in 2015 and most recently in Harlem in collaboration with the Studio Museum in Harlem.
Rudy Shepherd is currently represented by Latchkey Gallery, NYC.
TUES, April 20, 6pm
(Virtual) Artist Lecture: Ann Le
Co-sponsored by Opalka Gallery, the Dept. of Visual & Performing Arts, and The Women's Institute at Russell Sage College
Ann Le has always dealt with identity, culture, family history, and the duality of becoming Vietnamese-American in her work. Inspired by the cultural contexts in her life, she correlates the artificial with remembrances of generational trauma. Sentiment is vital in her works as she questions her personal experiences to construct imposing art.  She excavates her lineage by revisiting her family's experiences by using personal and found images to reconstruct slippages in time and history. As layers of images are stacked upon one another, Le travels through time commenting on the idea of home, displacement, separation, and how we embrace and conquer loss. Tragic and Poetic composites are pieced together to unravel narratives which places her Vietnamese-American perspective into a contemporary landscape. Ann Le was born in San Diego, CA and currently lives and works in Los Angeles. Join us at this link: https://russell-sage.zoom.us/j/92994533304
For recordings of past events, see our Online Events Page.