Fall 2017
All events are free and open to the public, except for the Luba Lukova talk. See listing for more info.
Artist Lecture Series
Co-sponsored by the Opalka Gallery and the Department of Art + Design.
Nina Buxenbaum
Thursday, October 5, 6:30 p.m.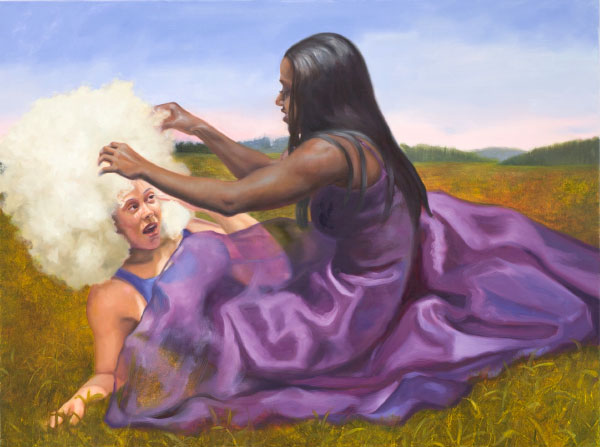 Nina Buxenbaum works in a traditional figurative painting style, while dealing with issues of the public versus private persona, and identity. She has participated in numerous residencies including at the Cité Internationale des Arts in Paris, the Skowhegan School of Painting, and The Vermont Studio Center. Her work has been exhibited around the country including at the Studio Museum of Harlem (NYC), the Kentler International Drawing Space (Brooklyn), the Ingalls Gallery (Miami), and and featured in the International Review of African American Art. She is an Associate Professor of Painting at York College in Jamaica, NY.
Paul Shaw
Thursday, October 26, 6:30 pm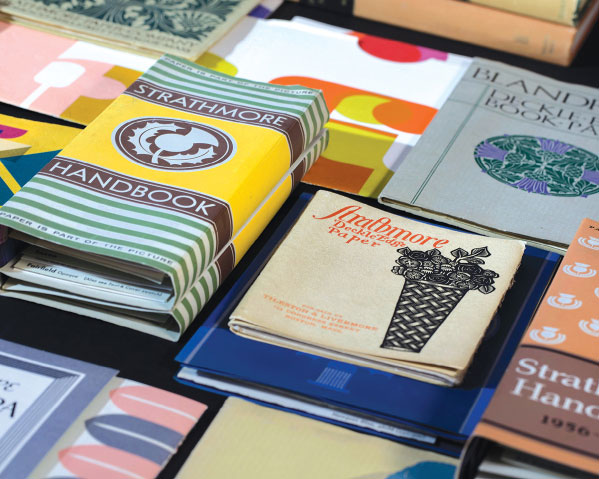 Paul Shaw, curator of the exhibition Paper Is Part of the Picture, is a designer and design historian who has researched and written about the history of graphic design with a focus on typography, lettering and calligraphy. A recipient of grants and scholarships from the NEH, the Smithsonian Institution, and the Harry Ransom Center at University of Texas, among others, he was also a 2002 Fellow at the American Academy in Rome. A contributing editor for Print, he has contributed to and edited many journals,and is author of the acclaimed Helvetica and the New York City Subway System.
Seymour Chwast
Friday, November 3, 7:30 pm
Please RSVP to [email protected]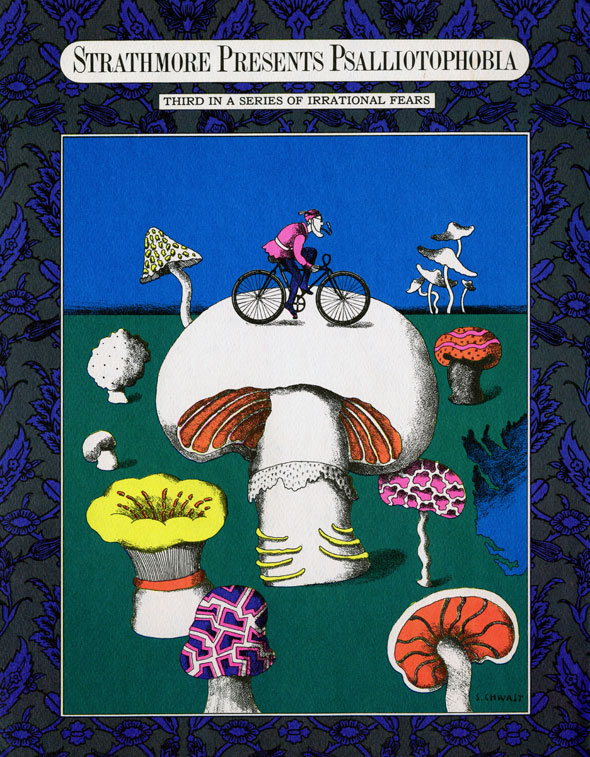 Seymour Chwast is an American graphic designer known for his diverse body of work, and lasting influence on visual culture. Born in 1931, in New York City, Chwast studied illustration and design at the Cooper Union. His is a founding partner of the celebrated Push Pin Studios, whose revolutionary work altered the course of contemporary graphic communication in the late 1960s, and continues to affect the field of design worldwide. In 1985, the studio's name was changed to the Pushpin Group, of which Chwast is the director. His talk, "God, War & Sex" will follow a tour of the exhibition "Paper is Part of the Picture: Strathmore and the Evolution of American Graphic Design" with Chris Harrold, VP Creative Director of Mohawk, at 6 p.m.
Carl Sprague
Tuesday, November 14, 6:30 p.m.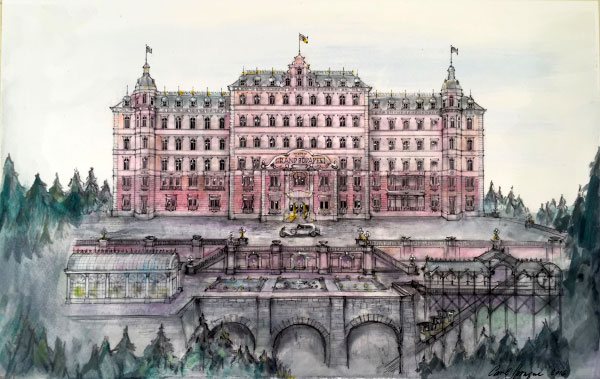 Carl Sprague has worked in the art departments of more than 20 films, which, between them, have a combined total of 29 Oscar nominations. He has worked with Martin Scorsese, Steven Spielberg, and David Fincher, but the most enduring collaboration has been with Wes Anderson, as concept illustrator on The Grand Budapest Hotel, assistant art director on Moonrise Kingdom and as art director on The Royal Tenenbaums, for which he as nominated for an Art Director's Guild Award.
Julia Jacquette
Thursday, December 7, 6:30 p.m.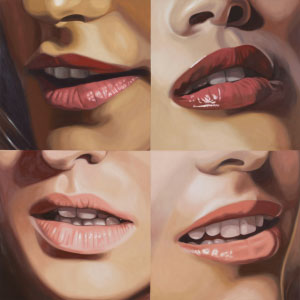 Based in New York City and Amsterdam, artist Julia Jacquette's work has been shown extensively at galleries and museums around the world, including the Museum of Modern Art, NY, and The Museum of Fine Arts Boston, among other institutions. Jacquette's work was included in the first installment of PS1's "Greater New York" exhibition, was the subject of retrospectives at the Tang Museum and recently, at the Wellin Museum. She has taught at the Rhode Island School of Design, Princeton University, and is currently on the faculty at the Fashion Institute of Technology, NYC.
AIGA Upstate/Department of Art+Design Lecture
Luba Lukova
Tuesday, October 17, 6:30 p.m.
Free for students with I.D., $10 for AIGA members, $20 for non-AIGA members.
All attendees must register at this link:  Tickets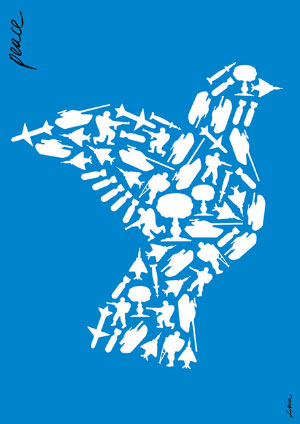 Internationally recognized, New York-based Luba Lukova is regarded as one of the most original image-makers working. She creates arguably some of the most iconic and indelible imagery in the realm of contemporary poster design. Whether by using an economy of line, color and text to pinpoint essential themes of humanity or to succinctly visualize social commentary, her work is undeniably powerful and thought-provoking. Her work has been exhibited around the world including UNESCO, Paris, DDD Gallery, Osaka, Japan, the Art Institute of Boston and, most recently, the Museum of Design, Atlanta.
Film Series
Eames: The Architect and The Painter (2011)
Thursday, September 28, 6:30 p.m.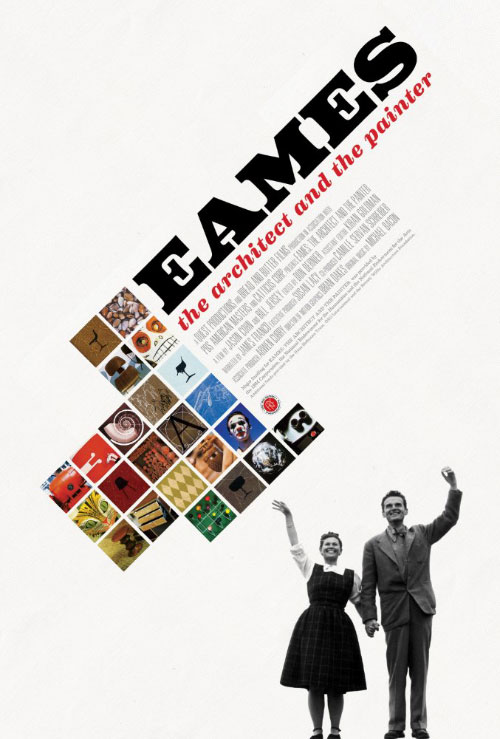 Though Charles and Ray Eames are best known for their ubiquitous furniture and the signature innovation of the classic Eames chair, this essential documentary shows Charles and Ray applying the same process of inquiry to architecture, exhibitions and their quirky, beautiful films. "Well-crafted and insightful. A must for those with an interest in modern design." — The Hollywood Reporter (84 mins, not rated)
Iris (2016)
Thursday, October 12, 6:30 p.m.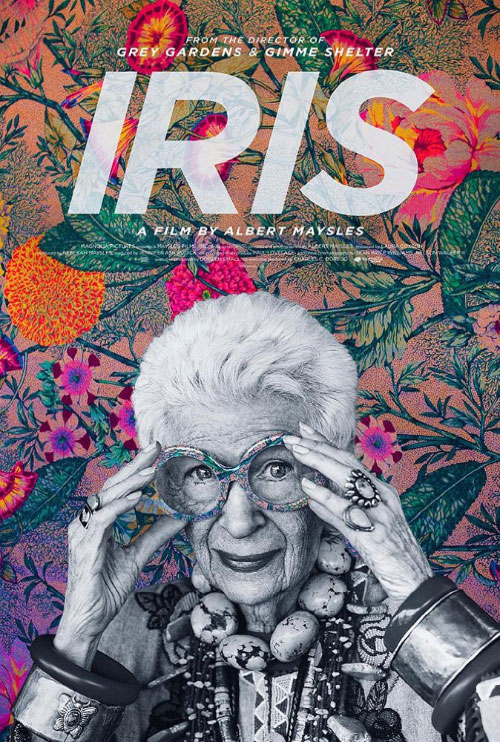 A delightful collaboration among cultural royalty, legendary filmmaker Albert Maysles turned his camera on legendary fashion and design icon, Iris Apfel, in what would be his last film before his death in 2015. Now 96, Apfel worked for Women's Wear Daily before opening her own interior design business, but became a fashion sensation later in life after a 2005 Metropolitan Museum of Art exhibit of her work. This event is a collaboration with POV, PBS' Award-Winning Nonfiction Film Series, and WMHT Public Media. (90 mins, PG-13)
A panel discussion will follow the film.
The Grand Budapest Hotel (2014)
Thursday, November 9, 6:30 p.m.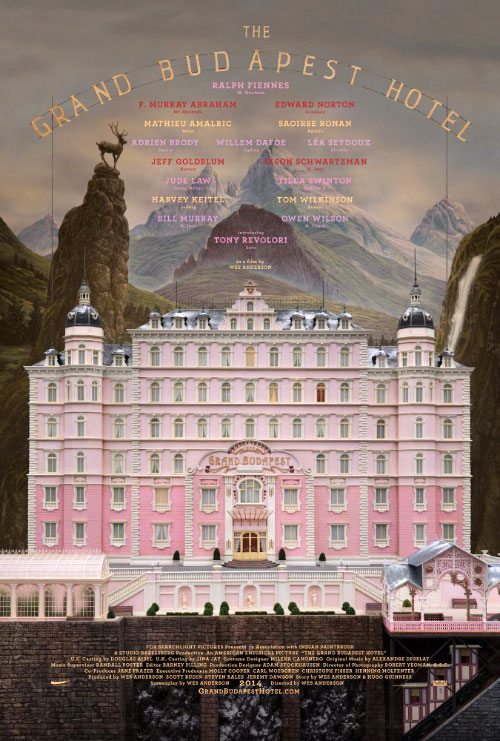 In honor of Carl Sprague, our guest speaker on November 14, we'll be screening this Academy Award-winning film by Wes Anderson. Sprague, who worked with Anderson on numerous films, was the concept illustrator on this film about the adventures of Gustave H., a legendary concierge at a famous hotel from the fictional Republic of Zubrowka between the first and second World Wars,  and Zero Moustafa, the lobby boy who becomes his most trusted friend. (99 mins, rated R)
Other Events
Ellen Sinopoli Dance Company Performance
Friday, September 8, 2017, 6 – 7 p.m.
Join us for a free performance by Ellen Sinopoli Dance Company in response to the current exhibition by Kathryn Field.
Listening Here: Albany
Saturday, October 7, 3 – 5 p.m.
"Listening Here: Albany" is a mobile web app for mindful listening and creative engagement with the sounds around you. We're pleased to host Stephanie Loveless and Cristyn Magnus for an event at the Opalka Gallery where you can exercise your ears through a series of listening activities, try out the web app, and experience an artist-led listening tour.
PechaKucha Night
Friday, October 27 6:30 p.m. snacks, 7:00 p.m. talks
Short talks by interesting people. PechaKucha is a format in which speakers present 20 slides for 20 seconds each. Contact Amy Griffin, [email protected], if you're interested in presenting.
Exhibition Tour
Friday, November 3, 6 p.m.
Join Chris Harrold, VP Creative Director of Mohawk Paper, as he takes viewers on a tour of the exhibition "Paper is Part of the Picture: Strathmore Paper and the Evolution of American Graphic Paper Design."
Paul Shaw's Lettering Walk
Saturday, November 4, 10 am -1 pm *meets at the Renaissance Hotel, see below.
Please RSVP: [email protected]
Participants will have the opportunity to see Albany from a fresh perspective, that of the numerous examples of lettering that reveal the city's changing industrial, social, demographic and architectural history from the mid-19th century to the late 20th century. The focus will be on the lettering in downtown Albany: neon signs, inscriptions, ghost signs, vernacular signs, commercial and retail names, architectural lettering, and so on. The principal emphasis will be on the different styles of lettering and the various methods by which they were made. A secondary emphasis will be on what the signs and lettering can tell us about the past such as changing patterns of commerce, the growth and/or decay of an area, its ethnic makeup, etc. Free and open to the public. *Starts and ends at Renaissance Hotel at 144 State Street, Albany, NY.
Collage Night
Friday, December 1, 6:30 p.m.
Drop in for an art party that combines free-form collage making and the golden age of graphic design when Caroline Corrigan and Ira Marcks bring their Upstate Collage Night to Opalka. They provide a refined collection of vintage magazines and all the supplies you'll need.